LANDLORDS BEWARE!

"Suspended prison sentence for landlord who failed to carry out gas safety checks"

Source: HVP, February 2017
Gas safety checks are a legal requirement for all Landlords and this product offers itself perfectly to achieving this, by adding a service date and then the programmer at that date either drops into a partial or complete shutdown to ensure the checks are to take place and that gas service engineers gain access to the home.
The Choice range of Service Interval Programmers offer 1,2 or 3 channel control with service interval functionality to ensure compliance with "Gas Safety (Installation and Use) Regs 1998".
It is mandatory that all landlords carry out an annual gas safety check on gas appliances in their rented properties and these devices are intended to act as a supplementary aid to enable compliance.
How it works
When installed a gas service is carried out and day count is set (0-400days) by using a unique key code.
Visual warnings on the display and the display back light are shown with 28 days and 7 days remaining and when overdue.
Once the period is overdue the system will drop into either a Partial Shutdown or Full Shutdown (set at time of counter)
Partial Shutdown = Operates for a variable 15 minutes every programmed hour to ensure some heat is still available (Until unit is reset by engineer with the unique key)
Full Shutdown = Prevents boiler operation until unit is reset
Features
24 hour, 5/2 day and 7 day selectable – 3 in 1 product
2 or 3 ON/OFF periods selectable
1,2 or 3 hour boost – Offering Manual Control Outside Of Programmed Periods
Advance to next programmed event – Woke Up Early? Advance The Pre Programmed Period and it will still finish at the programmed time
Automatic Summer/Winter time change – No additional admin required
Holiday feature – Going on Holiday? The Holiday feature turn all control channels off but allows you to input the number of days your away and will automatically turn itself on when these have elapsed.
Program options - ON, OFF, All day or Auto
Mains powered with battery backup – Remembers your programs and time to cut down admin following a power cut
Standard wall plate – Simple plug in and replace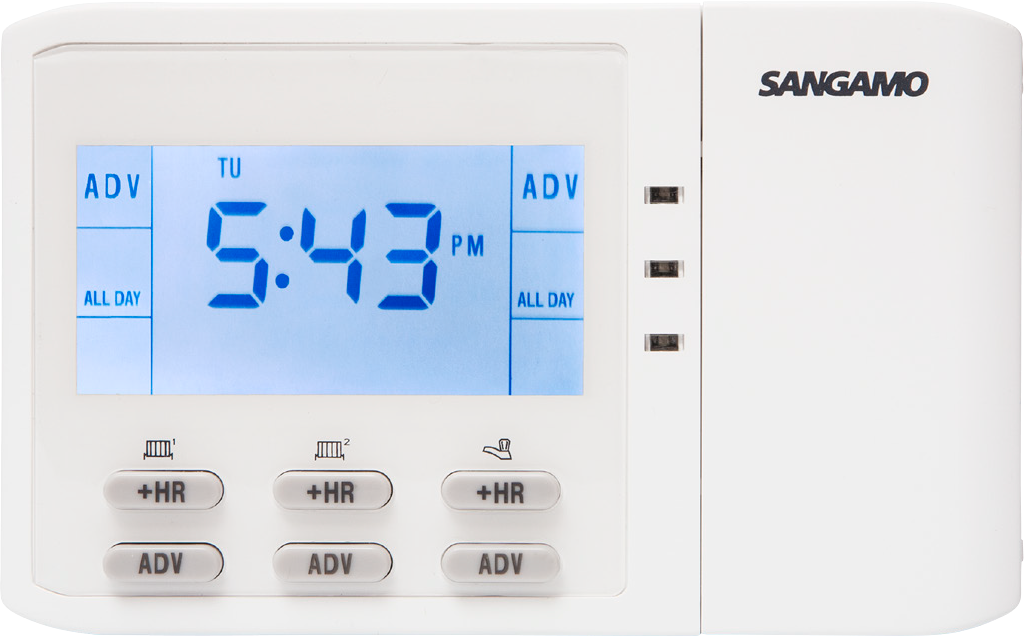 | ref | description |
| --- | --- |
| CHOICEPR1NSI | Choice single channel service interval programmer |
| CHOICEPR2NSI | Choice two channel service interval programmer |
| CHOICEPR3NSI | Choice three channel service interval programmer |