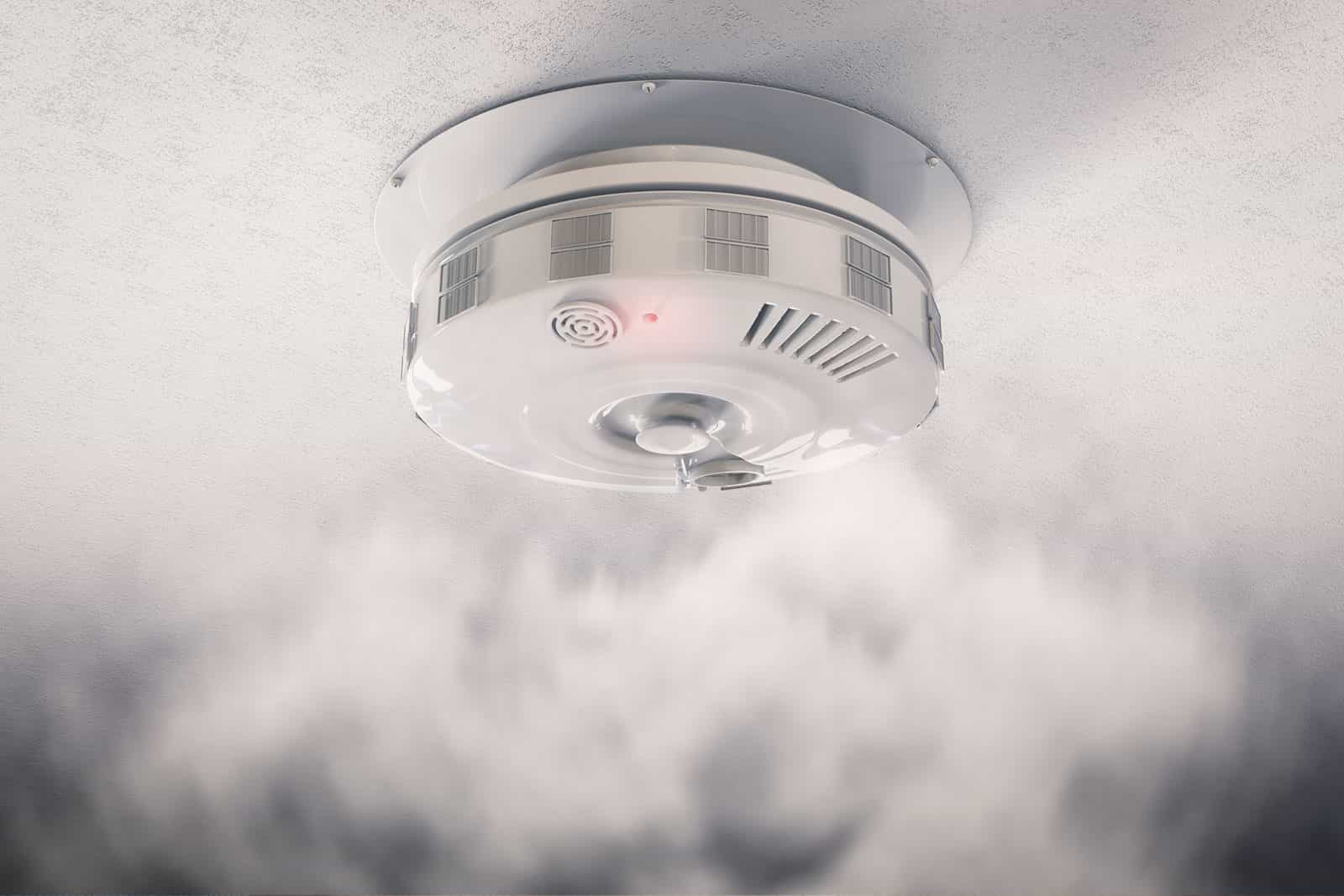 If you're looking to install a smoke or heat alarm system, there are a number of points to consider to ensure that you fit the correct alarm type within your property.
Standards and Regulations
There are different standards and regulations that detail the requirements for installing smoke and heat alarms across the UK, but the main point of reference is the British Standard for installation on alarms in domestic properties, BS 5839-6:2013. For a typical 2/3 story house, this standard recommends 'Grade D' alarms, which are defined as mains powered alarms with built-in battery back-up. It also recommends 'Category LD2' coverage which means installing alarms to cover property escape routes (hallways and landings) and high risk areas (living rooms and kitchen).
Selecting the right alarm type
Fires can start anywhere within a property and different fires create different types of smoke - TVs and soft furnishings combusting can result in thick dense smoke whereas paper fires can burn more cleanly and result in heat but little smoke. Due to this, there are different alarm sensor types available, which allow for the earliest detection possible. Buying the correct alarm type for each area of a property ensures the best possible protection whilst also reducing the chance of costly call backs to a property due to false activations from, for example cooking fumes.
Add-ons
In addition to the alarms, there are a number of add-ons and accessories that can be purchsed when buying a smoke alarm system. RadioLINK bases can provide an easier installation. By simply installing each alarm on a RadioLINK base, they will interconnect using radio-frequency (RF) signals, removing the need to run interconnecting cables between alarms that can result in extra installation time and disruption. Alarm controllers can also easily be added to systems which contain one or more RadioLINK bases and offer three useful functions:
Test - test all the alarms on a system
Locate - locate the triggered alarm if all are sounding
Silence - silence the alarms if they have been accidently triggered
In summary, it's important to think about where you are looking to install smoke detectors within a property and it's also worth considering the additional items available to help you with everything from control to testing.
<?p>