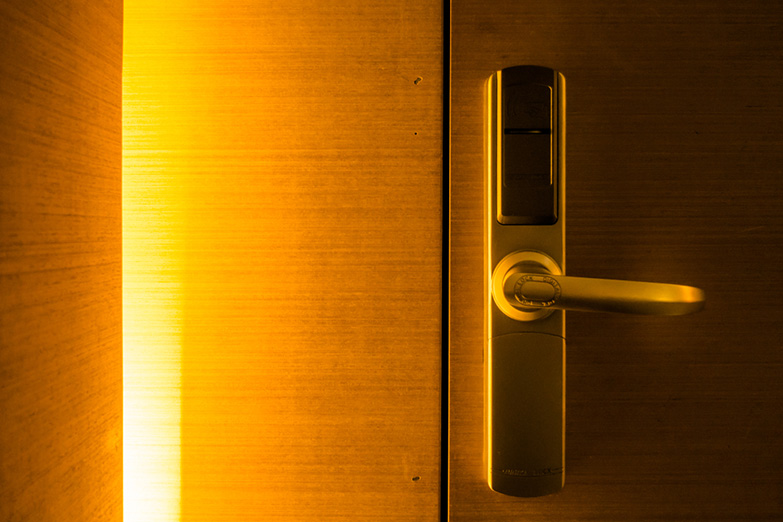 With 37% of consumers citing security as the biggest benefit to smart home technology, we explore why consumers are beginning to ditch the keys and unlock the benefits of smart door technology.
Rising crime rates and the trend for smart home technology are convincing customers to invest in smart door lock technology. Where the doors of tomorrow will lack mechanical keyholes, they'll more than make up for in added security benefits.
The smart door lock market is growing at a fast rate as demand increases. As it currently stands, the two most popular options available are smartphone-controlled and PIN code lock systems. Both boost user-friendly functionality at affordable prices.
A smartphone-controlled lock such as the Conexis® L1 enables access control from your device. For added reassurance, the Conexis can also be opened via a key card or phone tag. Configuration, user schedules and audit trails can all be accessed via an app for peace of mind. The Conexis® L1 is also the first ever smart lock to be British Kitemark TS621:2018 approved.
The PIN code smart lock options available are also a popular choice due to their simplicity. No need to pull out your phone, the lock is unlocked with one touch control. The Yale Keyless Connected Smart Door Lock also benefits from enhanced encrypted security to prevent unauthorised access.
Unlike mechanical locks, there's no risk of being locked out of your home. Battery status updates and emergency power options mean you'll be able to enter your home, no matter what. Professional installation is advised with essential checkpoints and retrofitting recommendations included in instruction guides.
Uncertain about installing smart locks? We answer some frequently asked questions from our trade counter.
Is this really a growing market?
Yes, the market is growing at a fast rate due to the demand for smart devices, the growing demand for connected home solutions and increasing security and privacy concerns. The accessibility, and now affordability, of advanced technology is also a contributing factor.
How complicated is it to install?
Smart door technology is designed for easy integration to current smart home systems and straightforward installation for new smart technology adoption. Our technical hub provides installation guides and product videos for many of the products found on our website.
How can I be sure I'm installing a reliable, secure lock?
All of the products available on our Get Smart, Get Connected microsite have been chosen for their guaranteed security benefits and ease of use.
What about hackers?
While cyber threats have been a concern with Bluetooth smart locks, manufacturers have been constantly improving the security of locks since their inception. Unlike manual locks, the security of PIN code locks can be constantly updated with new access codes.
Should I get specific smart lock training?
As smart lock technology advances, training is recommended for professional installation. Our technical hub is a good first point of call, with installation guides and product videos for the smart door products found on our microsite.
Is installation a job for electricians or locksmiths?
Bolt-on smart locks can be installed by electricians and locksmiths alike, but for smart locks that need integrating into smart home systems, installation from an electrician is advised.ite.
At CEF, we're supporting our customers in the smart home market. Our new Get Smart, Get Connected brochure has the products and information you need to get a head start in this rapidly growing sector and become a smarter smart home installer. Pick up a copy in your local CEF store today or see what else is on offer at our Get Smart, Get Connected micro-site.
More Posts On Smart Home Technology