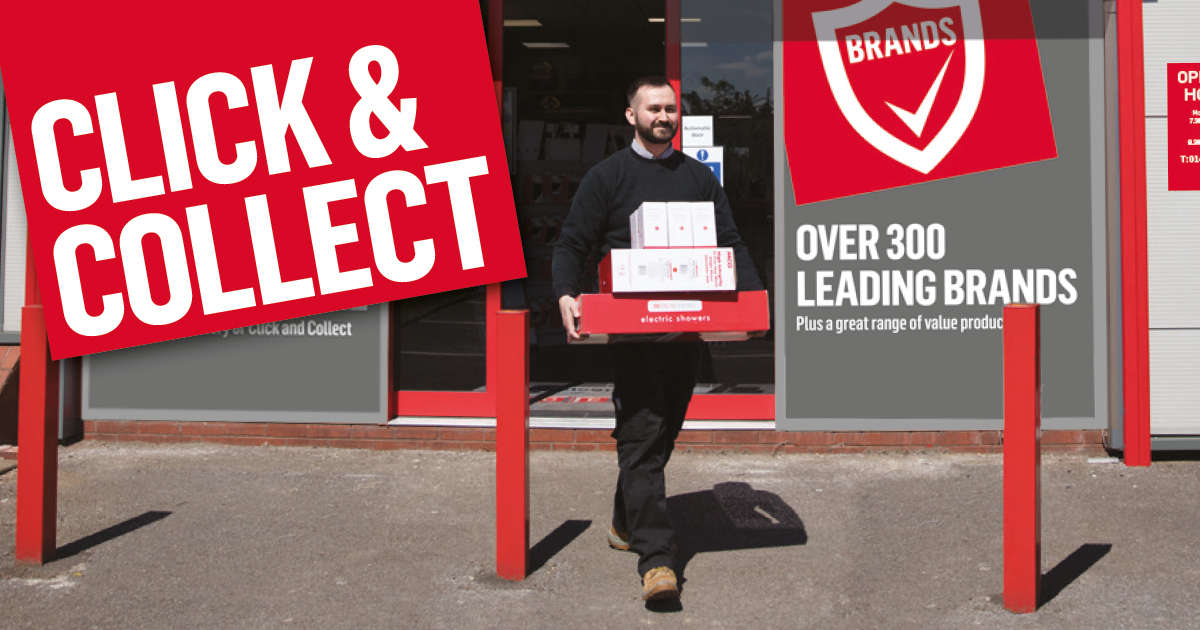 Contactless Click & Collect
CEF's Click & Collect service allows you to reserve products online and then collect them from one of our stores.
With hundreds of handy Click & Collect locations across the UK, there's always a Collection Point to suit you.
To ensure the health and wellbeing of our customers and employees we've implemented safety measures and social distancing guidelines in all of our stores so that you can continue to shop with us safely.
When you place your order we'll send you collection instructions so you know exactly when to collect and where to go when you arrive.
How to place a Reserve & Collect order
Just shop online as usual
When you go to the online checkout, change 'delivery' to 'collection'
You will be asked to search for a store – use your post code to find your closest one
Click 'Reserve & Collect' on your chosen store and then check out
You will be asked to pay in-store when you collect your item
We'll email you when your order is ready to collect
When your order is available in-store, we'll contact you to let you know it's ready to be collected
If you prefer to remain in your vehicle when collecting your order, please let us know when we arrange your collection time and we will bring the order out to you
Come to the Click & Collect point in your chosen store
When you come to pick up your order, please bring along the email we sent saying it's ready for collection
Ready to use our Click & Collect service? Shop now!