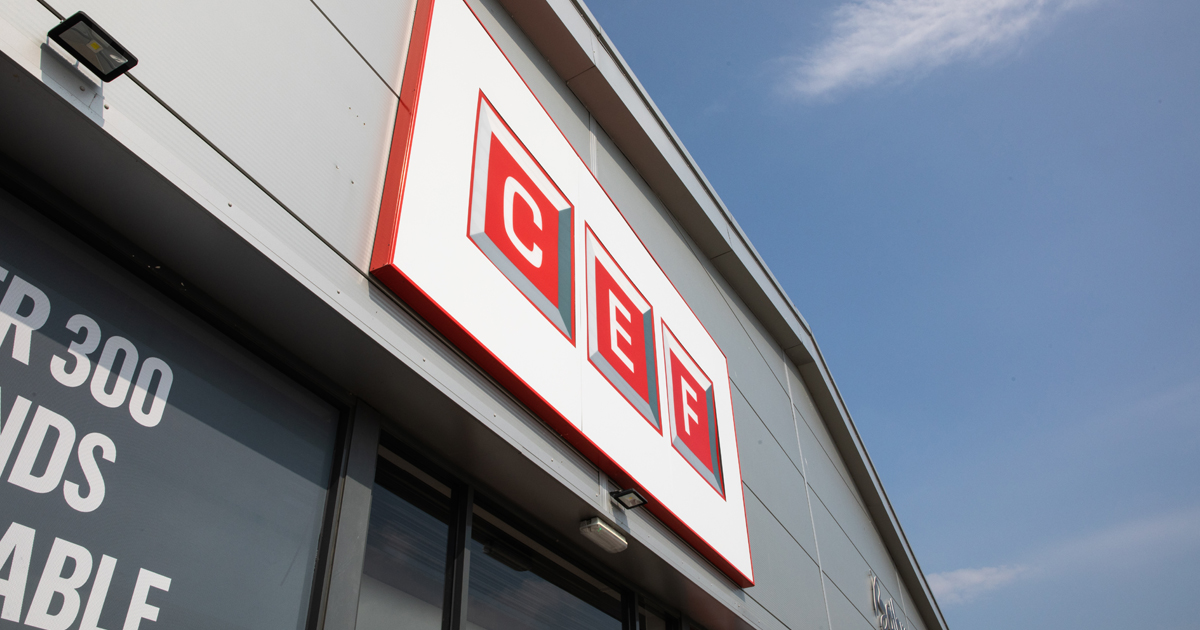 CEF stores remain open as we continue to provide essential electrical products and services to our customers and communities that are crucial in supplying electrical power to homes, businesses, industry and the health and emergency services.
The health and wellbeing of our customers and employees is our first priority and we have implemented the following options so that you can continue to order from us safely:
Advanced Pre-Order [the best way]
Phone, Email, or Text your order to your local store contact or account manager and we'll have it ready for safe pickup or delivery at a day / time that suits you
Order Right Now [the next best way]
Forgot to pre-order?
Phone, Email or Text your order stating you need it now and it will be processed ASAP
We'll let you know when it's ready to collect
Call In-Store
Visit our stores Monday – Friday between 07:30 and 17:00
Or order online and choose our Click & Collect service
Please note, if it is essential you do visit our stores, we have taken the following precautions to help prevent the spread of COVID-19 and keep customers and employees safe:
You must maintain a safe distance from others – at least 2 metres apart
Customers are asked to use their own pen when signing for goods
Staff have been advised to wash their hands after serving each customer
Access to the warehouse or office areas is prohibited for customers
Tea and coffee facilities are suspended
If you are feeling unwell please do not visit our trade counter and use one of the alternative ordering options
Deliveries from Store
Deliveries from CEF stores are available and will be made subject to social distancing guidelines – please contact your local store in the first instance to arrange
CEF.CO.UK
Our online operations continue to run enabling you to shop with us online at CEF.CO.UK and have your order delivered directly to a location of your choosing. You will also be able to request a contact-free delivery if you prefer
As the UK situation continues to evolve we are committed to following official guidance from the Government, ensuring all our policies and procedures reflect the best available information and advice.
If you have any unanswered questions, issues or concerns please contact your local store or normal point of contact within the business.
We appreciate your support and understanding during these unusual times.
Stay safe.