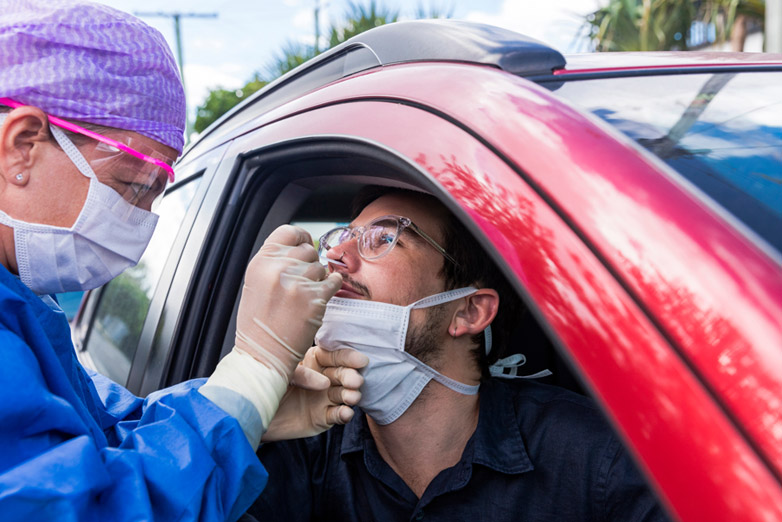 Health Secretary Matt Hancock has announced that construction workers who want to be tested for COVID-19 symptoms will be able to do so from today.
Speaking at the daily coronavirus briefing yesterday (April 28th), Mr Hancock announced that anyone in England with symptoms of coronavirus who has to leave home to go to work, and all symptomatic members of the public aged 65 and over, will now be able to get tested.
"From construction workers to emergency plumbers, from research scientists to those in manufacturing, the expansion of access to testing will protect the most vulnerable and help keep people safe" stated Hancock.
The expansion in eligibility beyond just essential workers and hospital patients means 25 million people can now book through the government's test-booking website.
Site workers who are showing symptoms can refer themselves for individual test appointments or request home-testing kits. Construction firms can also apply by email to arrange testing for groups of employees.
For more information, visit GOV.UK.