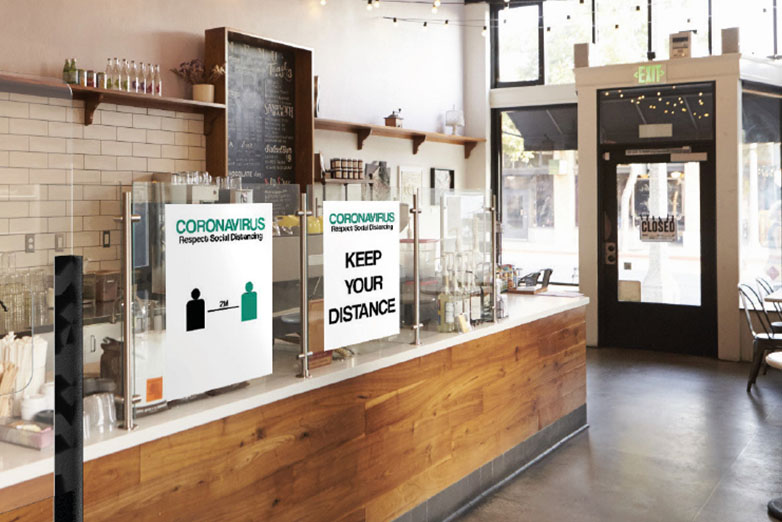 Stay alert, control the virus and save lives.
Following the latest Coronavirus update from the government on 23 June; a number of businesses in the hospitality sector, including restaurants, pubs, cinemas, visitor attractions, hotels, and campsites will be able to reopen from 4 July.
Employers that want to reopen their business have a legal responsibility to protect their employees and other people on site, therefore the Government has published guidance to help businesses reopen safely.
The guidance gives businesses direction on how to keep staff and customers safe and includes advice on social distancing for workers, cleaning the workplace, keeping customers and visitors safe, and the use of PPE and face coverings.
The guidance reemphasises the importance of maintaining social distancing, and advises 2m social distancing where ever possible, but 1m plus is allowed, where 2m is not viable.
At CEF we are here to help you serve your customers safely. We are offering a range of essential products you need to get back to business, while adhering to social distancing measures and ensuring your workplace is safe and COVID-19 secure.
We have a huge range of products available including;
Social Distancing Signage, Posters & Tapes
Room and Surface Sanitisers
Hand Sanitiser & Dispensers
Protective Screens
PPE
Anti-bacterial Wipes & Spray
Outdoor Heating
Lighting
Hand Dryers
You can view the full range available here.
For more information or to purchase any of the products on offer, please contact your local CEF store to buy.
To read the full Government guidance document, click here.
We wish all businesses within the hospitality sector the best of luck as you prepare to get back up and running and operating as safely as possible.