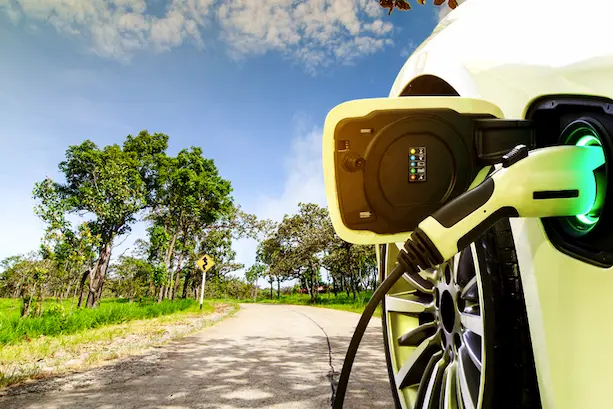 The potential benefits of electric vehicles (EV) to the planet and car owners are extensive, but for EV adoption to truly work, the UK needs the infrastructure in place to support it. While there is plenty of emphasis upon the demand for EV charging points to help support the government's ambitious plans, many CEF customers have told us that little notice is given to the need for accredited installers to help build and create the EV infrastructure.
Within a PwC survey that consisted of interviews with over 1,000 EV drivers across the UK, it was reported that those surveyed generally did not know who was responsible for installing charging infrastructure at home.The highest level of response to the question, 'Who installs charging at home?' was 'I don't know', with 22% of people unsure who to turn to.*
It is evident to us that more of a focus needs to be given to the education of potential buyers about their responsibilities as a EV owner, and what their potential charging options are. While it is critical for EV dealerships and manufacturers to transfer knowledge from the dealer to the consumer, ensuring competent charge point install is crucial. EV charge point installations are dangerous, and must be undertaken by a qualified electrician.
This is where the electrical industry, including CEF, has an important role to play. With the increase in demand for EV, it is down to the industry (EV charging manufacturers, leading industry bodies and us as wholesaler) to take responsibility, supporting electrical contractors and installers by plugging the knowledge gap. With the help of our suppliers and all-round training experience, electricians can be ready to fill the skills shortage and build on their businesses. Here's what contractors need to know from CEF about getting ahead in this rapidly growing sector.
It's time to upskill
EV has created a whole new revenue stream for electrical contractors, one of the most lucrative within the electrical industry. For every new EV that's purchased, a new EV charging point must be installed. With 36 million EVs expected to be on UK roads by 2040, now's the time for electricians to upskill and make the most of this opportunity by becoming a qualified specialist and Certified EV Charging Point Installer – and CEF are here to support them all the way.
Contractors should ensure they're up to speed with the IET Code of Practice. It provides an overview of EV charging equipment and sets out the considerations needed prior to installation, plus the necessary physical and electrical installation requirements.
Become an approved OLEV installer
When a contractor becomes OLEV accredited, their commercial and domestic customers will be eligible for government grants towards the cost of their home or workplace EV charging points. To get the accreditation, contractors need to become an improved installer for their chosen company's chargers and then apply to become an approved OLEV installer.
Once registered, electricians will be listed on the Government website as an approved installer – once listed, they will show up in customer searches, providing an excellent source of incoming enquiries.
Contractors must provide monthly reports to the scheme and go through a specific documentation process each time they carry out an EV charger installation. Grant payments will not be made unless this is done, so understanding the process is vital to maximise the opportunity for the contractor and the customer.
Stay ahead of the game
All vehicles sold in the UK by 2040 must be zero carbon emissions and the EV market is expected to be worth up to £7.6 trillion by 2050. Such a vast market requires a strong body of informed and competent electricians to ensure customer demand and low emissions targets can be met. So now is the time to become an expert in the field.
A report by the European Association of Electrical Contractors states that if the passenger car market goes fully electric, up to 1.2 million jobs will be created in the electrical industry by 2050. Focusing mainly on the provision of charging points, these jobs will play a vital role in the EV marketplace.
It's not hard to see that with this growing demand, we could face an electrical skills gap in the UK. It's essential that contractors working in the industry act now to upskill and make EV charger installation an integral part of the service they offer. Unsure where to start? Give CEF a call. From products to product knowledge, training, expert insight and online training, we are here to help electricians and installers prepare for EV.
Understanding the requirements
EV charge point installations can be dangerous; they involve working with very high currents, so competence is essential.
Electricians installing EV charge points who haven't undertaken formal training or received OLEV or other approvals are at risk of breaching the Electricity At Work Regulations 1989. They're also potentially completing EV installations that don't meet BS7671 or EAWR 1989, which puts customers at risk.
Wrongly installed EV charging could cause electrical fires, or a fault in the electrical supply could make a car live while on charge. If the job is done using unapproved parts, manufacturer guarantees may become invalid and the installation may be unsafe. Electricians should make sure they follow the IET Code of Practice and benefit from the installation checklists, risk assessment templates and essential guidance included for EV charger fittings.
Stay up to date and reap the rewards
Electrical contractors have a central role to play in driving the growing EV industry forward. With the right skills and accreditation, electricians can help the vast and growing EV customer base get the support they need to make ultra-low emission vehicles truly work for them. Demand for contractors with an expert knowledge of this industry is only going to rise, so start focusing on EV now and reap the rewards for years to come.
With CEF, contractors can be guaranteed a complete EV charging service, from our new EV Charging Guide to our microsite, and training that you can arrange at our trade counters, you can take full advantage of this fantastic opportunity and become an accredited, expert installer.