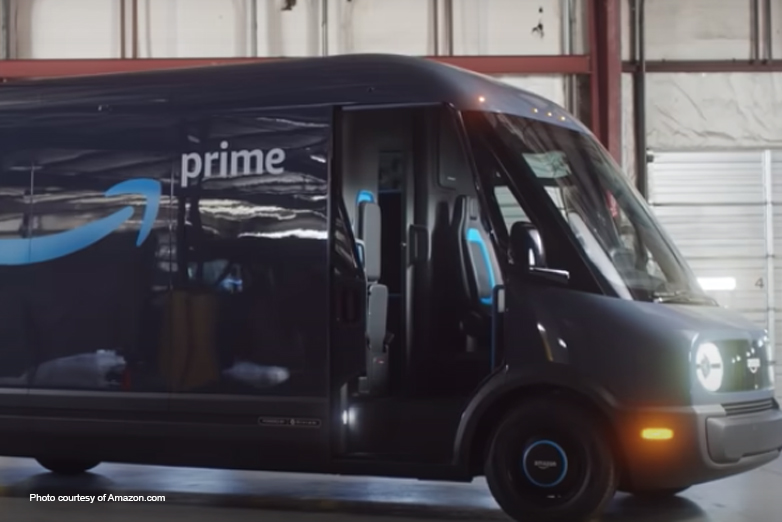 E-Commerce giant, Amazon has unveiled the prototype of it's new electric delivery vans and aims to have 10,000 vehicles on the road by 2022.
As part of the company's plan to fight climate change, the order was placed last year and is the largest electric vehicle purchase in history.
The vehicle, built by EV startup Rivian, has been developed specifically for Amazon's needs and will feature state-of-the-art technology including sensor detection and traffic assist technology, Alexa integration for hands-free access to route information, and exterior cameras to give the driver a 360-degree view outside the vehicle.
Rivian is a relatively new name in the electric vehicle industry, having only debuted its pickup truck and SUV at the end of November 2018 — despite having operated since 2009.
Speaking about the van, Ross Rachey, Director of Amazon's Global Fleet and Products said: "When we set out to create our first customized electric delivery vehicle with Rivian, we knew it needed to far surpass any other delivery vehicle. We wanted drivers to love using it and customers to feel excited when they saw it driving through their neighborhood and pulling up to their home.
"We combined Rivian's technology with our delivery logistics knowledge, and the result is what you see here-the future of last mile delivery."
For more information and to watch the electric van in action, visit the Amazon blog.