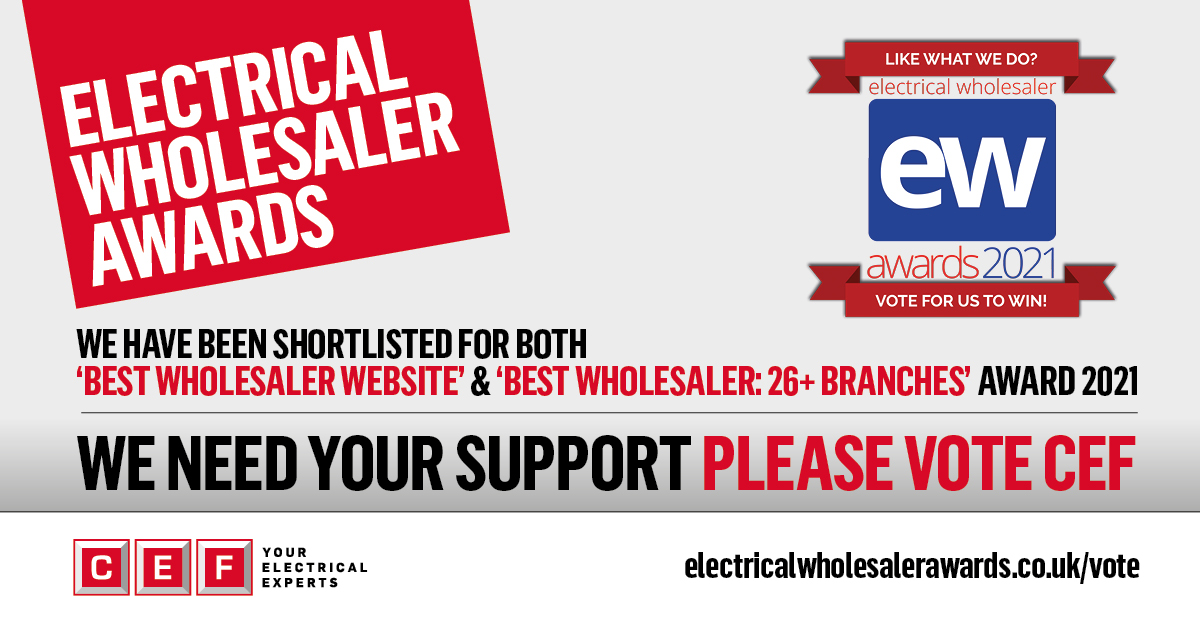 Electrical wholesaler CEF is delighted to have been shortlisted in two categories for the upcoming Electrical Wholesaler Awards and would appreciate your vote.

The company has reached the final stages for 'Best Wholesaler: 26+ Branches' and 'Best Wholesaler Website'.

Launched in 2014, the Electrical Wholesaler Awards champion innovative brands, outstanding wholesalers and exceptional professionals within the electrical industry.

Customers and suppliers can pledge their support to CEF through the online vote by visiting www.electricalwholesalerawards.co.uk/vote and clicking through to page 2 to find the categories CEF have been selected in.

Winners will be announced at a virtual ceremony on 20th May.