Professional Lighting Automation:
New STEINEL Bluetooth Connected Outdoor Lighting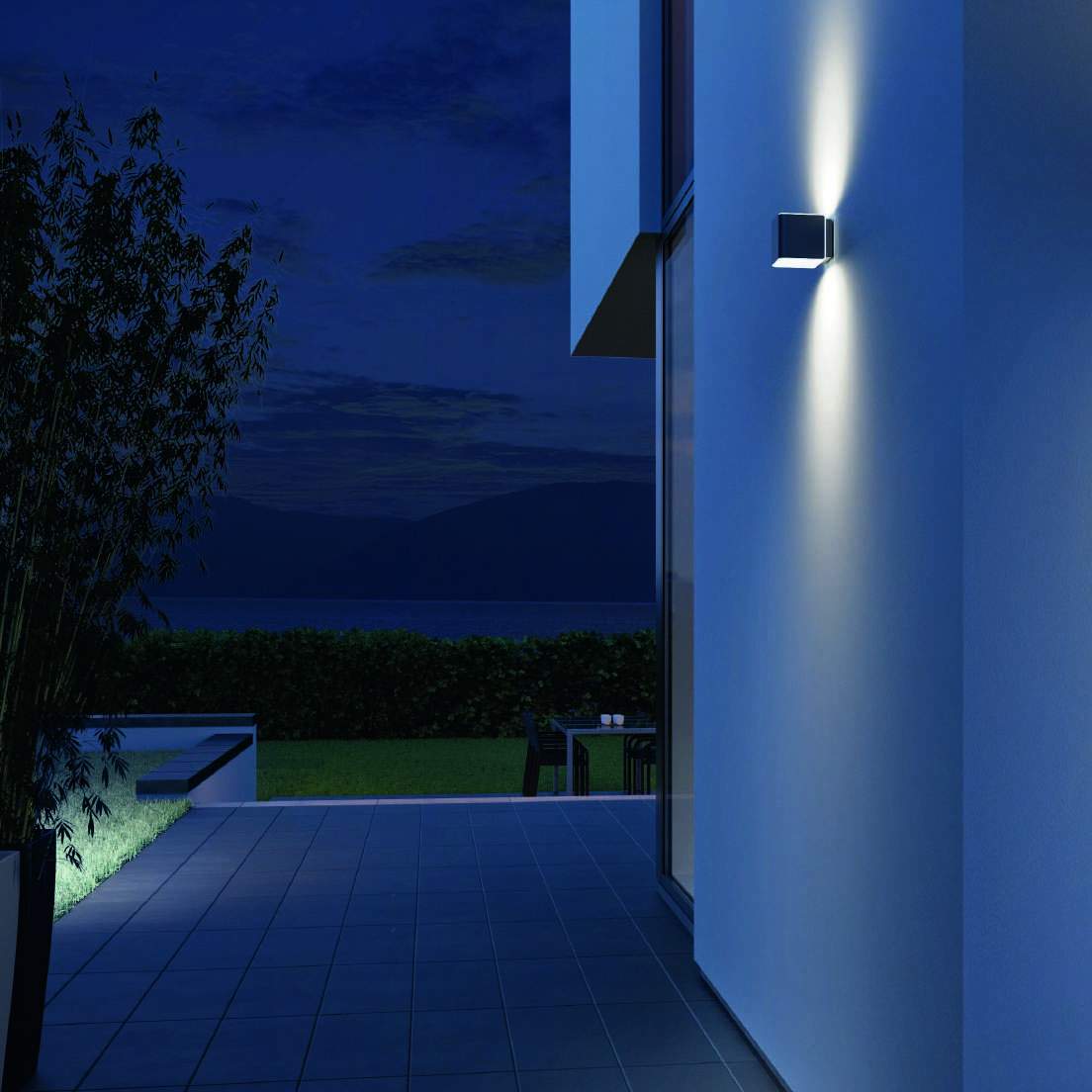 In the wake of digitisation and the 'smart' home, the demand for sensors and lamps is increasing rapidly. The desire to control lighting in the home easily via mobile or tablet is widespread.
Wirelessly Interconnectable Bluetooth Mesh Technology
STEINEL has developed a range of Bluetooth enabled external light fittings which are becoming more and more popular and come with compelling benefits.
Bluetooth Mesh technology now makes it very easy to connect multiple lights together without the need for additional wiring.
All Bluetooth-capable lights from the STEINEL range of outdoor products can be interconnected to create groups that switch on and off simultaneously; as soon as one light detects a person moving, connected sensor-switched lights all switch on at the same time. Configuring individual lights or grouping several lights is easy to set up and all can be operated via the STEINEL app.
Technology that can do more than just switch light on and off:
· High-frequency or infrared sensors reliably detect every movement
· Adjustable sensor reaches for optimum detection
· Dimmed night light provides safety as evening sets in
· Interconnection of several lights
The STEINEL app. Control by Bluetooth.
· Digital reach setting to the accuracy of a meter
· Configuration of lighting groups
· Time, twilight, basic lighting level, night light, main light level and manual override settings selected to suit any situation and need
Product Spotlight
Steinel CUBO Series Sensor-switched LED Outdoor Lights
· Digital. Interconnected. Intelligent. The L 830/835/840 & GL80 LED iHF range of sensor-switched lights captivates with a classy look and embellishes any building. With concealed 160° iHF sensor (5 m reach) that only responds to human movement.
· The wall lights refine any facade. The digital outdoor lights do not just satisfy the highest demands on design. Their inner values are also impressive. For example, the concealed 160° iHF sensor which, with a reach of 5m, is tuned only to human movement patterns. All other movements, such as cats or leaves in the wind, are professionally ignored. The wall lights illuminate with warm-white light [3000K] and are available in three design options with various light patterns. With convenient night light function [10 to 50%], elegant soft light start and 4-hour manual override.
The entire STEINEL range of Bluetooth connected lighting is easy to install and configure. They come with perfect technical features that satisfy installers and end users. Users have the ability to create custom lighting groups, helping to save energy.
Shop the full range here.