Car industry calls for 2.3 million more EV charging points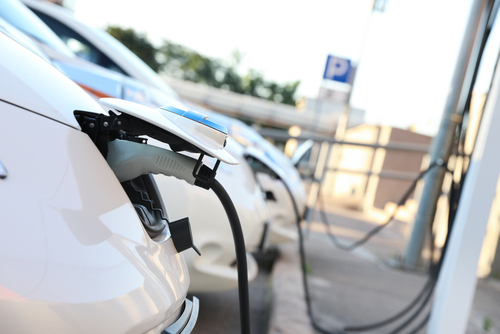 Millions more charging points for electric vehicles need to be installed in the next decade to support the UK car industry, The Society of Motor Manufacturers and Traders (SMMT) says.
It makes 12 recommendations in its latest report, including the need for at least 2.3 million new electric vehicle charging points to be set up around the UK by 2030. This, it says would give drivers, especially those without off-street parking, the confidence to invest in zero emission electric vehicles.
It also says that the shift to electric vehicles is the biggest challenge facing the UK's motor manufacturing industry and details how support for this innovative technology will help the UK deliver on climate change and air quality targets. The "Full Throttle: Driving UK Automotive Competitiveness" report calls for immediate investment to support the government's plan to ban the sale of new petrol and diesel cars by 2030.
Among other recommendations, the SMMT also calls on the government to support the creation of giant battery-building factories to help meet demand for electric vehicles.
Japanese car maker Nissan has announced a £1bn investment to expand electric vehicle production at its car plant in Sunderland. This includes a new gigafactory that will eventually make batteries to power up to 100,000 Nissan electric vehicles a year.
As demand for EV vehicles grows, the demand for the services of accredited contractors with the expertise to install electric charging points will also increase. So it's a great time for those already working in the electrical trade to get the knowledge, skills and OZEV accreditation to make the most of growing opportunities.
For more information on how to become an EV Charging installer, check out our Electric Vehicle charging guide today.