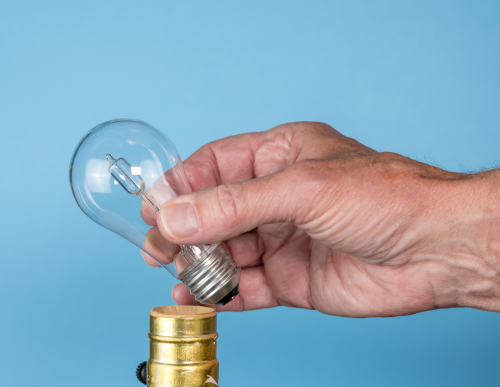 Sales of halogen lightbulbs will be banned in the UK from 1st September under government plans to cut carbon emissions and help householders save on their energy bills.
The sale of higher-energy halogen lightbulbs began to be phased out in 2018 and the new law means that retailers are no longer able to sell most halogen bulbs for general household use.
Many retailers and suppliers have already made the shift to replace halogen with lower-energy LED lightbulbs which account for about two-thirds of lights now sold in Britain. LED lightbulbs last five times longer than traditional halogen lightbulbs and produce the same amount of light but use up to 80% less power.
To help consumers choose the most environmentally friendly bulbs for lighting, LED lightbulbs will also feature a simple A-G energy efficiency rating on their boxes.
Check out CEF's range of LED lamps and tubes
For electrical professionals, the move represents an opportunity to talk about smart lighting options to customers who are seeking to replace old-fashioned bulbs and lighting fixtures.
The change in the law also includes a plan to phase out the sale of high-energy fluorescent lightbulbs, such as strip lights, from September 2023.