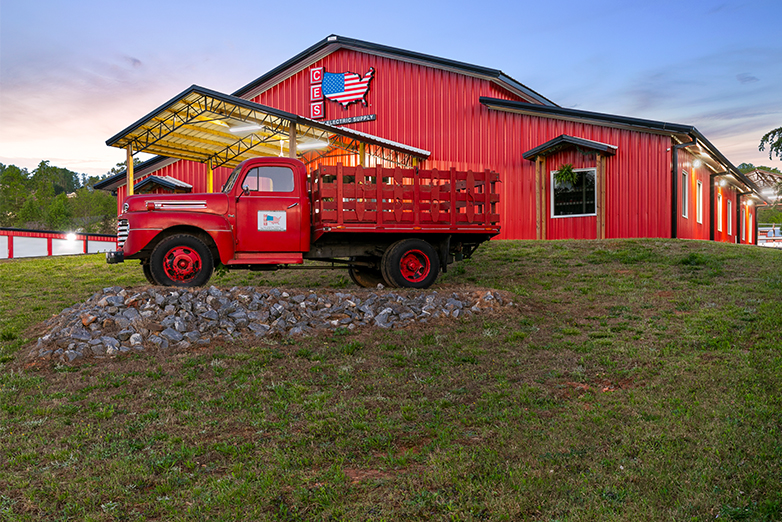 CEF's American counterpart City Electric Supply (CES) is celebrating a huge win in the 2021 Titan Business awards. Our US-based electrical wholesale business won the platinum award in the Company & Organisation – Construction Category, Family Business with Family Values.
"To receive an award in recognition of our family values is an incredible feeling," said Thomas Hartland-Mackie, CEO and president of CES. "From our company's inception, we've strived to work with integrity and do what's right for our people, our customers and our communities. It's an honor to receive this award, not just for my family, but for the 7,000+ families who have chosen to work with us and embody our values every day."
The TITAN Business Awards seek to recognise business professionals from different fields for their passion and credibility in their work. The awards theme for 2021 'aspire beyond' celebrates companies that go beyond the status quo to promote their strategies, cultures, and teamwork to the world. With more than 650 nominations from 28 countries, the winners were chosen by TITAN jury members, made up of well-known professionals of the international business scene.
City Electric Supply (CES) is the US operation of CEF (City Electrical Factors) with its headquarters in Dallas, Texas. The company was founded in 1951 by Tom Mackie in the United Kingdom and expanded to the United States in 1983.
Today, CES employs more than 3,000 people in over 500 branches across the U.S and more than 1,000 worldwide with operations in nine countries, including the United States, United Kingdom, Canada, Spain, Australia, Ireland, China, and Turkey.