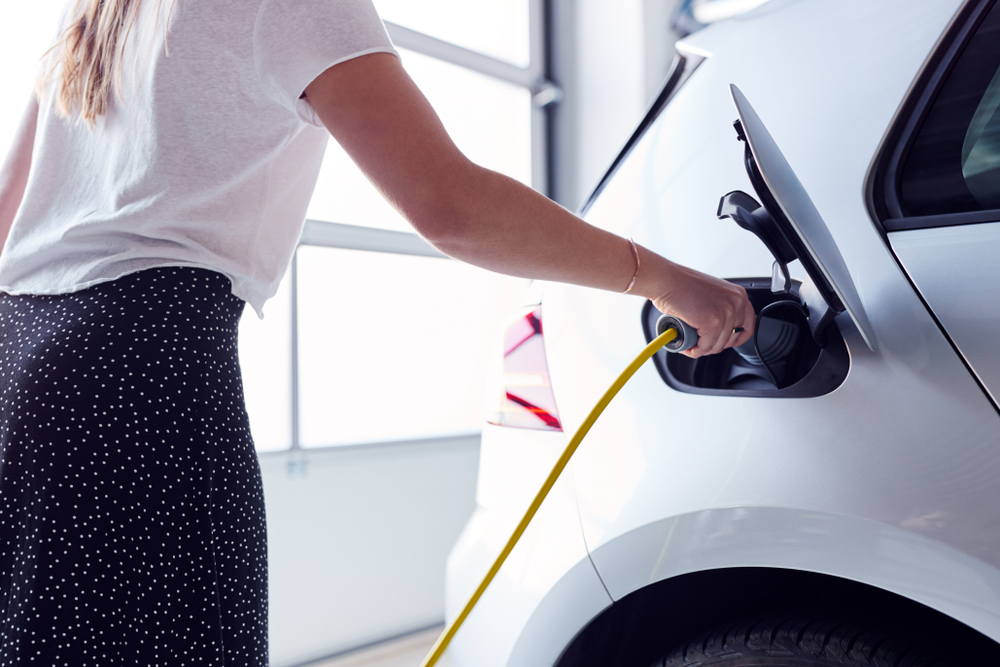 With new cars arriving with 71 on their registration plates from 1 September, and more customers choosing fully electric or hybrid vehicles, the UK electric vehicle market represents a growing business opportunity for electrical installers.
Let's have a look at the current market for electric vehicles in the UK and the opportunities it offers you.
Electric vehicles in the UK – facts and figures
Despite the fact that the coronavirus meant that sales of new vehicles as a whole fell in 2020, last year was one of huge growth year for electric vehicles, with more than 175,000 registered. That's an increase of 66% compared to 2019.
- As of March 2021, there were more than 570,000 plug-in electric vehicles registered in the UK.
- Although the number of new cars registered in the UK fell by 29.4% in 2020, more electric and hybrid vehicles were sold than ever.
- 1 in 10 of all cars sold in the UK in 2020 used some form of electric power (battery or hybrid).


Electric vehicles – the opportunity
Whatever make or model, pure electric and hybrid electric vehicles have one thing in common. Just as petrol and diesel vehicles need a fuel top up at a garage, electric vehicles need access to electric top ups via charging devices.
Although millions of charging points are being installed all over the UK, the car industry says that millions more are needed. To support mass adoption of electric cars, charging them has to be as convenient, if not more convenient as stopping at a garage to fill up with petrol or diesel.
It's not as simple as running an extension lead from an existing electrical socket. Electric vehicle charging points, whether at home, in retail or public spaces or as part of the national road network must be installed by trained, certified and competent installers.
And that represents a massive opportunity to professional electricians who are willing to do the training, get certified and increase their business through installing electrical charging points.
How to become an accredited EV installer
Before any electrician can install EV charging stations, you will need to become an accredited installer with one or more EV charger manufacturers.
At CEF, we can arrange electric vehicle charging training for you via the NICEIC, City and Guilds or one of our EV product suppliers.
Find out more on our EV website or contact your local store for details.
You don't need any formal entry requirements to attend any of the courses, but you should have a basic knowledge of electrical science and understand the principles of electrical installation work.
Whether you choose to focus on the domestic, at-home market or set your sights on business and public electric charging installation, there are sure to be many opportunities to win business as the government moves forwards with plans to reduce carbon emissions and ban the sale of new petrol and diesel vehicles by 2030.