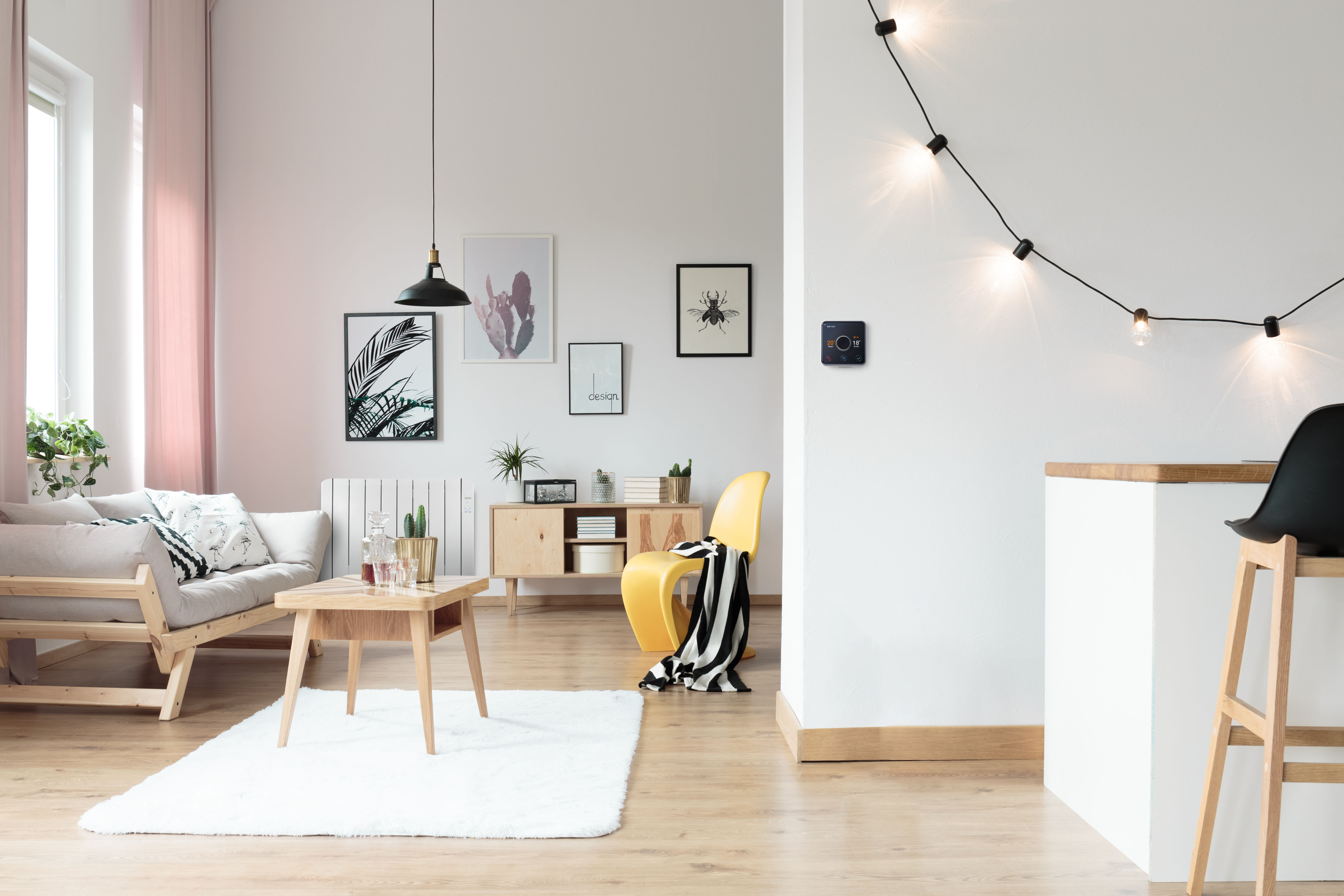 Whether it's keeping warm through the winter and staying cool through the summer or wanting to save money on bills or taking a more sustainable approach to energy consumption, many more millions of homes and businesses will be looking to control their heating through smart meters.
The UK Government's original goal of offering smart meters to every household and small business by the end of 2020 has been extended to 2024. So there's a real opportunity for professional electrical services to boost business by offering smart heating advice, information and installation to home and business customers.
As of 31 December 2020, 23.6 million smart meters had been installed in homes and small businesses in Great Britain, but only 19.1 million of these are operating in a smart mode. With an estimated 50 million ageing analogue meters and thermostats to replace, smart heating technology offers a great opportunity for electrical installers.
As almost every smart device recommends or specifies professional installation, it's a chance for you to gain new business. Understanding what different types of smart heating can do will help you recommend the right products and solutions to your customers.
So what are the benefits of smart meters and smart heating and how can you share them with your customers?
Save money
Energy firms suggest consumers can save around £80 per year by turning down the temperature in their homes by one degree. Smart meters allow your customers to see how much energy they are using in pounds and pence, at any time. This may help them budget, switch to a different tariff or make small changes that help them save on their bills.
Easy and convenient to control
Smart thermostats offer a convenient way to manage a home's heating, meaning consumers can control when and where to warm up their property, often from a mobile app or via a programmable control unit. Smart meters also cut out the need to read and send meter readings, so they can be a great solution for landlords.
Energy efficiency
With the ability to program the heating to only turn on when it's needed, smart thermostats make it easier to be energy efficient. A smart energy display also allows consumers to see how much they're spending.
Adapt to how energy is used
Some smart thermostats can learn when energy is being used and program themselves to match a daily schedule. They can tell how much energy is being used, allowing customers to make informed decisions on which areas of their home or business to heat at what times.
Turn on and off automatically
Some systems include geolocation, a hands-free solution to smart heating. Using information from a user's smartphone they can programmed to automatically switch the heating on when they're on their way home or turn off or down when they're away from the building for a period of time.
Control temperature room by room
Using smart valves consumers can now control the heating of each individual room from a smartphone app or control device. No more looking for radiator keys or spending money heating rooms that are rarely used.
How to help your customers choose the right system
Which smart heating system you recommend to your customers will depend on their home or business, how they use their energy supplies and how much money they want to save. Here are a few of the smart heating products you can find in the latest edition of our Get Smart Get Connected brochure and website:
Hive Active Heating Thermostat Kit
Hive systems work with existing heating systems and all energy suppliers. Contolled from a hub or smartphone app this smart thermostat automatically activates when temperature inside the home dips below 7C, helping to protect pipes from freezing.
Netatmo Pro Smart Thermostat
Compatible with over 1,500 boilers and heat pumps, this thermostat's installation is simple and often wireless. This thermostat can be voice controlled and allows consumers to manage heating in each room using additional smart radiator valves.
Rointe 990W D Series Electric Radiator
This Wi-Fi enabled radiator comes with a touch control panel and app so it's easy to control and program.
Haverland 1.8kW ECO-DRY GPS Intelligent Electric Radiator
Can be controlled via a smartphone or tablet and features geolocation to activate heating before a customer returns home and deactivate it when they leave.
Haverland 1kW Designer XRi Smart Electric Radiator
This radiator detects when people are in the room to learn and adapt daily and weekly heating schedules.
Use smart heating know how to win business
Get to know the pros and cons of different smart heating products and suppliers and be ready to advise your customers on existing jobs or new enquiries on what will best fit their needs. Whether your customers want to control their heating via voice, smartphone, a home hub or a more traditional wall-mounted thermostat, the possibilities are endless.
There are different models on the market, each with their own take on what a smart thermostat should do, so visit our Get Smart Get Connected website to get to know what's available.
At CEF, we're supporting professional installers in the smart home market. As well as a growing range of smart products, we can also offer advice and training on smart home installation.
Our team of technical experts offer free, no obligation expertise to help you with:
Ventilation schemes
Energy saving advice
Lighting design schemes
Heating plans
Alarms and security set up
Plus much more…
We can also help you with training on smart home installation and other skills through NICEIC.
Contact your local store for more information.