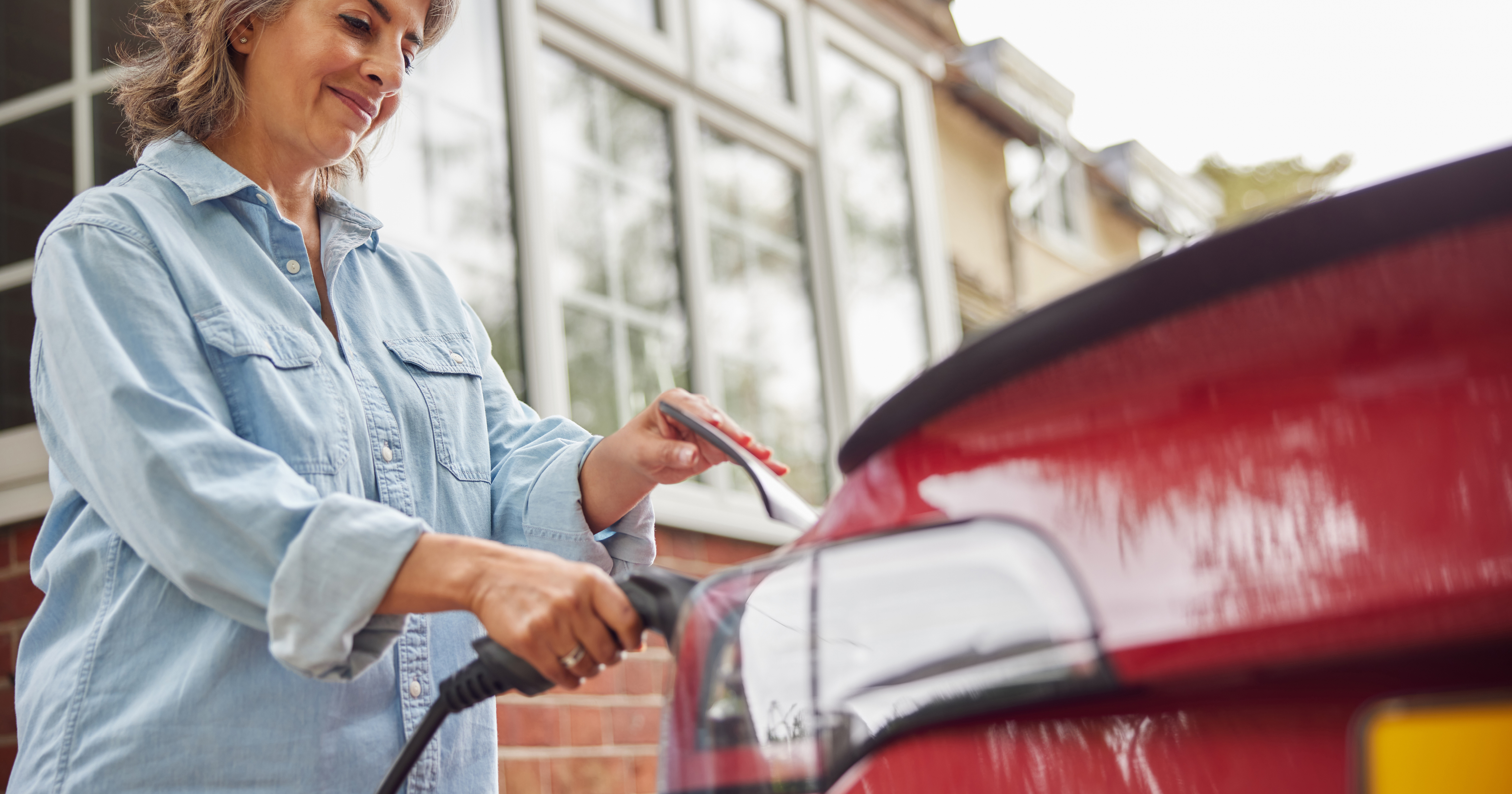 Did you know that one in 7 cars sold in the UK this year had a plug? A decade ago, EV numbers in the UK were below 9,000. Now, the UK is one of Europe's largest markets for ultra-low emission vehicles. That's why the UK's leading electrical wholesaler, CEF is helping electrical contractors take advantage of the business opportunity offered by the growing EV market.
Every electric vehicle needs easy access to power. The Society of Motor Manufacturers and Traders (SMMT) recently highlighted the need for at least 2.3 million new electric vehicle charging points to be installed around the UK by 2030. As every electrical charge point must be professionally fitted, that represents a huge opportunity for electrical contractors.
CEF has committed resources to become a one-stop shop for all things EV; to be the place that professional electrical contractors look to when they opt to make the growing EV market a bigger part of their business. In providing expertise, advice and a complete range of products and accessories, CEF is helping contractors win EV business by plugging into this once in a lifetime electric changeover.
The EV market continues to grow
With a ban on sales of new petrol and diesel vehicles due to come into force in 2030, sales of electric vehicles have seen increasing growth in the UK over recent years. By the end of May 2021 there were nearly 260,000 pure-electric cars on UK roads and more than 535,000 plug-in models if you include plug-in hybrids (PHEVs).
By 2030 it's anticipated that the UK EV market will grow to 10 million vehicles and require 2.3 million charging points in homes, workplaces and public locations.
The EV opportunity for contractors
Installing EV charge points in homes, workspaces and public places all over the UK presents a massive new business opportunity for electrical contractors. CEF is committed to providing the knowledge, resources and products they need to take advantage of this growing demand.
While there are plenty of places for an electric vehicle driver to research models, range and calculate the running costs of EVs, CEF is focusing on helping its electrical contractor customers understand and benefit from the growing EV opportunity. It has dedicated resources to help would-be EV charge point installers find out what they want and need to know.
Knowledge is power
Although a growing market, CEF recognises that EV is new for its customer base of electricians and contractors. So it's investing heavily in training and communication tools to help them quickly get up to speed with everything they need to know about EV.
CEF's Renewable Energy Solutions and EV expert Bradley Raphael explains: "We know that our customers already greatly value the advice and expertise they can get in any of our 390 stores. Our colleagues are always happy to explain new products and recommend the best way to do things. We want to make sure that's the case with all things EV."
CEF is playing an important role in helping its customers understand the EV opportunity and aims to show that the transition to making EV part of their business need not be difficult.
"We've already begun to provide EV training for all our in-store colleagues, to help start the conversation about the EV opportunity. It's important that there's someone with the confidence and knowledge to answer customers' questions and help them to make sense of things like OZEV [Office for Zero Emission Vehicles] accreditation and the different types of EV charger available," says Bradley Raphael.
Dedicated EV website
Building on its reputation of offering friendly and knowledgeable advice and service throughout its nationwide network of 390 stores, CEF is bringing EV expertise to its customers wherever and however they want it.
Providing 24/7 easily accessible advice and information is the Plug into EV website. It's packed with helpful and informative articles and answers the questions that electricians have about EV, without making them feel like this is something they should already know.
With just a few clicks, installers and their clients can find out about home, workplace and public charging and make sense of different EV charging speeds. They can discover what the OZEV grant is and how to take advantage of it; stay up to date with the IET code of practice, and even book an EV charging installation training course. And if they still have questions, they can contact a CEF EV expert to find the answer.
While other sites may focus exclusively on the electric vehicle driver and home charging network, CEF is supporting electrical contractors by offering advice, training and products that cover domestic, workplace and public charging.
EV installer training
There's a lot more to efficiently charging electric vehicles than simply running an extension lead from an existing electricity supply. Installers have to check that incoming supply will withstand the demands now and in the future; to examine earthing solutions and consider what the customer needs from an EV charge point solution.
In order to qualify for government grants to help with the cost of EV charge point installation, the charge point and installer must be OZEV certified. CEF can provide EV installer training through the NICEIC and City & Guilds.
By offering both classroom and virtual training courses that can be booked through local stores, CEF is helping to support contractors looking to expand their business to include the installation of EV charging stations.
Advice where and when it's needed
As well as 24/7 online help via the Plug into EV website, there's also a handy guide to all things EV available as an online download. CEF is also investing in video to help educate and inform its customers about the EV market and EV charging solutions.
"EV is a fast-moving and ever-changing market with new products available all the time. Not only do we want to make sure we have the right ones in stock, we also want to make sure that our customers can come to us for any help and advice they need about EV, just as they would when installing new lighting or smart home products for example. It's our way of supporting our customers to develop and build their business, to ensure their success in the new world of electric vehicles," states Bradley Raphael.
National accounts and projects teams
It's estimated that around £17.bn will be invested between now and 2030 to support the infrastructure needed to drive more electric vehicles on the UK's roads. The size of the electric vehicle opportunity means that contractors big and small will need support to install the infrastructure needed to support it.
As well as its regular in-store and online service, CEF is well placed to support larger projects and companies through its National Accounts and Projects teams. For contractors working on larger projects or companies who require a national agreement or regional support, these teams can provide the products, expertise, technical know-how and pricing consistency for any project.
A wide choice of charge point brands and accessories
As the UK's leading electrical wholesaler, you would expect CEF to offer a wide range of electric charging products. A comprehensive range includes charge points from all the leading brands, right through to everything needed to complete an installation – including charging leads, mounting posts and even EV charge point signage.
Issue 07 of the CEF Trade Catalogue includes 30 pages packed with EV charging essentials including EV charging units and accessories, plus earthing solutions, switchgear and the new EV ProInstall Cable from Eland Cables which combines power and data in a single cable to save time and effort for contractors installing EV charge points. Pick up a copy in any one of their 390 stores or request one online.
With options to buy online or click and collect from any store, CEF has everything the nation's electricians need to plug into the EV opportunity and support the UK's low carbon transport revolution.