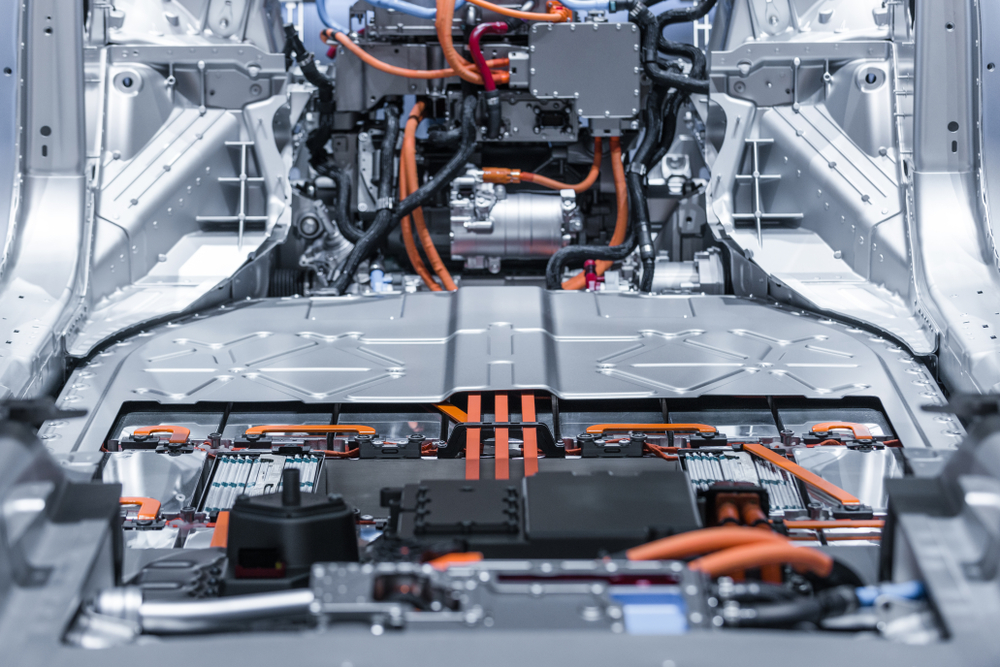 The UK's only large-scale electric vehicle battery manufacturer is set to expand its facilities in Sunderland, to become one of the biggest EV facilities in Europe. The new scaled up gigafactory will produce batteries to power more than 100,000 electric vehicles each year as part of a hub supporting next generation EV production.
The company's existing plant has been supplying batteries to Nissan for the LEAF electric vehicle for the last nine years. Factory owners, Envision said annual capacity at the plant would eventually rise to 38 gigawatt hours (GWh), an increase from a previous plan of 11GWh that was announced in July as part of a supply deal for the Japanese carmaker Nissan's Sunderland plant.
The new factory will be Envision's greenest to date, powered by 100% renewable energy and supported by a £80m microgrid being developed by Sunderland City Council. Construction of the new building is due to begin in 2022 to support battery production in 2024, creating 750 green jobs and safeguarding 300 jobs from its existing Sunderland plant.
Battery companies are investing billions of pounds around the world in new facilities as they race to match the accelerating demand for electric vehicles. In the UK the only other publicly disclosed plan for further battery production is from Britishvolt, which hopes to produce 30GWh a year by 2027.
Nissan Sunderland Plant Vice President, Manufacturing, Alan Johnson said: "We welcome the news that planning permission has been approved for Envision AESC'S new gigafactory. This is a fundamental part of our EV36Zero project, bringing together electric vehicle production, battery manufacturing and renewables, and we're all excited to see the progress being made."
More electric vehicles on the roads
A ban on sales of new petrol and diesel vehicles is due to come into force in 2030. And sales of electric vehicles are continuing to grow. By the end of May 2021 there were nearly 260,000 pure-electric cars on UK roads. By 2030 it's anticipated that the UK EV market will grow to 10 million vehicles and require 2.3 million charging points in homes, workplaces and public locations.
Plug into EV with CEF
Installing electric vehicle charge points in homes, workspaces and public places all over the UK presents a massive new business opportunity for electrical contractors. CEF is committed to providing the knowledge, resources and products you need to take advantage of this growing demand.
Check out our Plug into EV guide for:
24/7 easily accessible advice and information about all things EV
Details of grants available to homeowners and businesses wanting to install EV chargers
Training to become an accredited EV chargepoint installer