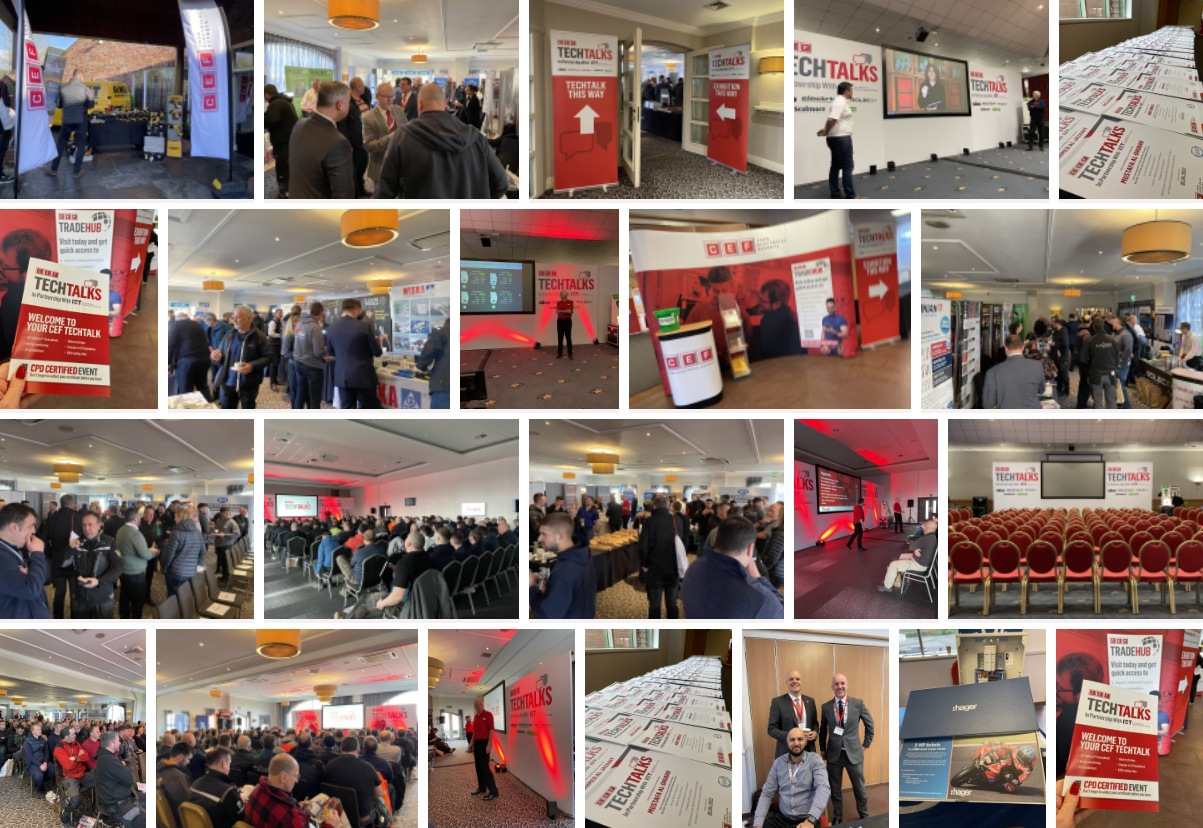 Our first TechTalks in Wolverhampton, Manchester and Oswestry were a great success this week, with almost 500 electricians coming along, eager to find out more about the 2nd Amendment to the 18th Edition wiring regulations.
To date, over 4,700 contractors have registered to attend events taking place at 31 venues throughout the UK between April and July.
You can earn 3.5 hours CPD time while listening to Darren Staniforth and Dave Austin break down the changes to the regulations as well as discussing energy monitoring, battery storage, EV charging, changes to CO legislation, EICR coding as well as hosting a technical Q&A.
All attendees receive 10% discount voucher to use on cef.co.uk, a CPD certificate for attending and a pack of six CEF TechCards. These handy reference cards comply with the new regulations and cover SPDs, AFDDs, RCD Types, EV Charging, IP Ratings and EICR Coding.
With 28 CEF TechTalks still to go, there are plenty of places available for anyone who wishes to attend. There has been so much interest that we have had to boost capacity at some venues and are looking to add additional events where places are already fully booked.
CEF TechTalks feedback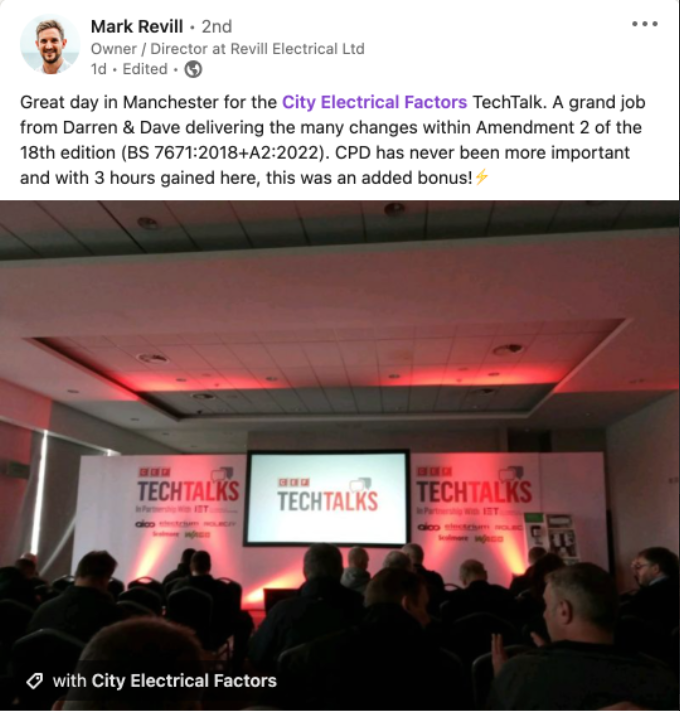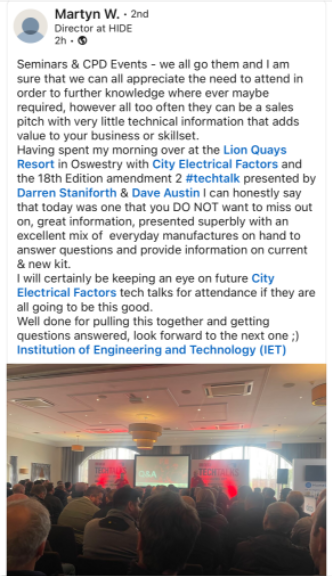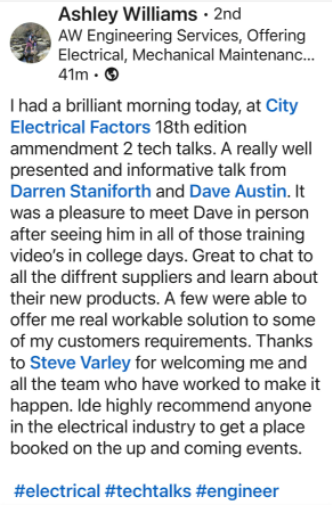 Find out more and book your place at https://www.cef.co.uk/trade-hub/knowledge/tech-talks