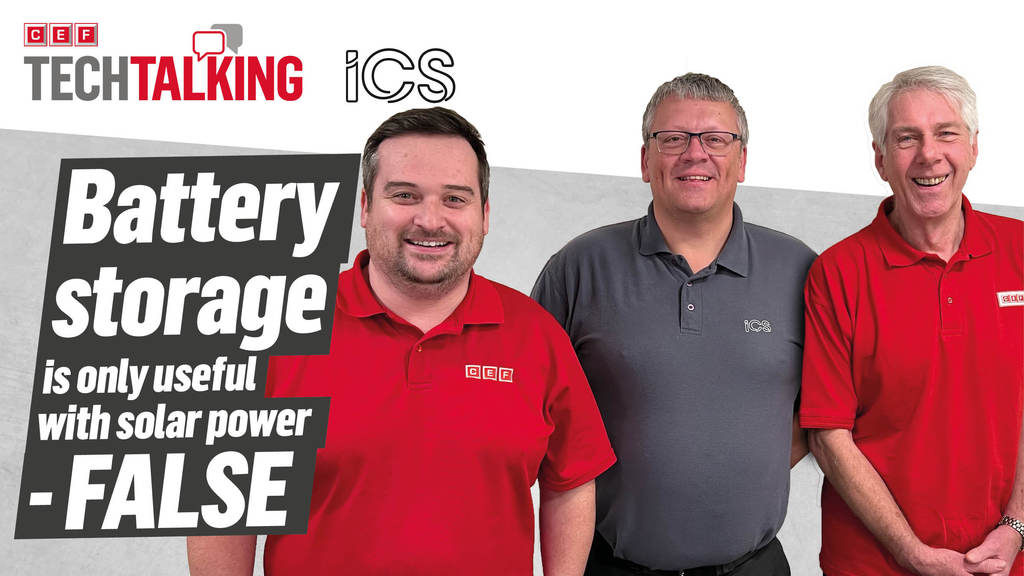 With energy prices and energy usage being a hot topic, more people are switching on to new ways to reduce the costs of consuming power from the grid.
As more home battery storage systems and technologies come into the market, we take a look at some of the misconceptions that may be holding back wider adoption.
Myth 1 – Batteries have to be connected to solar panels
Not necessarily. If you have solar panels, you can charge batteries using any excess power generated on a sunny day and then use it later in the evening. But as consumers have become more energy price aware, more are thinking of using batteries to take advantage of cheaper rate tariffs, charging them overnight and using them to provide power throughout the day.
Myth 2 – Batteries have to be installed in a roof space
With advances in battery technology, particularly around the safety of lithium-ion batteries, some battery storage systems can be stored anywhere from sheds or garages, even in outdoor spaces.
The main limitation is one of power loss over long cable runs, which can reduce the efficiency of the circuit.
Myth 3 – Batteries can power a home during a grid blackout
No. Not always. Firstly, most homes are unlikely to have enough battery stored power to power an entire house over a long period of time. And even if you have enough power, backup inverters are not always powerful enough to start and run large appliances.
It may be more practical to install a battery system that can provide back-up power to small circuits used for things like refrigeration, lighting, communications and entertainment. A system designed with anti-islanding protection in place can prevent batteries exporting energy back to the grid in the event of a power outage.
Myth 4 – Battery storage is still too expensive for me to recoup the cost of investment in energy savings
This can be a tricky calculation to work out, as most lithium-ion batteries have an 11-15 year life span. So you may have to factor in replacement as well as initial installation costs. But battery technology is improving all the time and the more cycles a battery can provide, the longer time it can perform normally.
Also, as we know, mains electricity costs can be very unpredictable, so if you believe that prices will continue to rise, then you will recoup your investment more quickly.
And if you have a renewable way to generate power through solar panels or a wind turbine, then you can also factor in the value of generating and using power you know is from a sustainable source.
Myth 5 - There are no cash incentives to make investing in battery storage more attractive
Homeowners in England, Wales and Scotland can benefit from paying 0% VAT on energy savings materials, such as solar panels, heat pumps, insulation and batteries when installed alongside a solar panel system until 2027. Find out more.
In Scotland, the Home Energy Scotland Loan provides interest-free loans to help finance various energy-efficient improvements and renewable systems, including solar panels and batteries.
There are loans of up to £6,000 available for solar PV systems, and £5,000 for a solar battery storage system. The repayment period is between 5-10 years, depending on the installation.
Visit the Home Energy Scotland website for more details

TechTalking podcast
In this episode of the TechTalking podcast, Darren and Dave bust some myths about battery storage with Stuart Burton, Divisional Manager of iCS (intelligent Charging Systems). They look at how long batteries last, how safe they are and how easy they are to install.