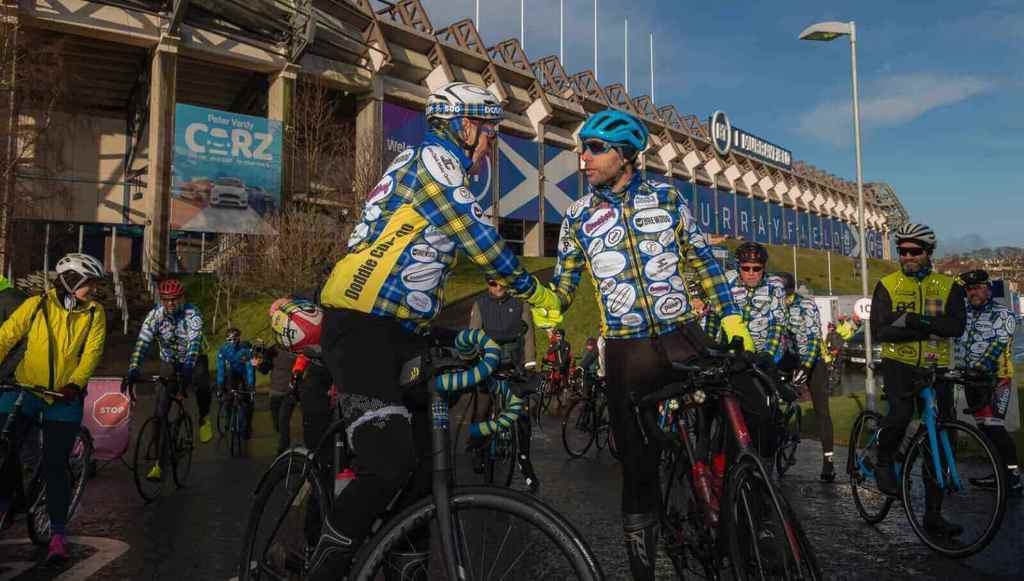 We are proud to be sponsoring the Doddie Cup 555 challenge to support the My Name'5 Doddie Foundation in their mission to find a cure for Motor Neurone Disease (MND).
The Doddie Cup 555 challenge is a long distance, endurance cycle ride taking place between Thursday 9th February and Saturday 11th February 2023. A team of rugby legends including former Scotland captain Rob Wainwright and World Cup winning England skipper Martin Johnson will lead a 200-strong peloton of cyclists covering 555 miles in just 48 hours.
Their route will take them from the Principality Stadium, Cardiff to Murrayfield Stadium, Edinburgh in time to deliver the match ball for the Scotland v Wales 6 Nations match, passing within 20 miles of at least 60 of CEF's branches.
The event is held in honour of Doddie Weir OBE, the former Scottish rugby union player, who very sadly died of MND on 26th November last year. It takes place during the last week of Doddie Aid 2023, a national fundraising event where over 38,000 fundraisers across the UK have already rallied to raise as much money as possible for MND research.
The teams are aiming to raise over £500,000, so every donation makes an important difference and can be made on the Doddie Cup 555 Ride page.
We want to wish everyone taking part the very best of luck and smooth cycling.
Watch out for updates on our social media channels as the riders start their epic challenge.