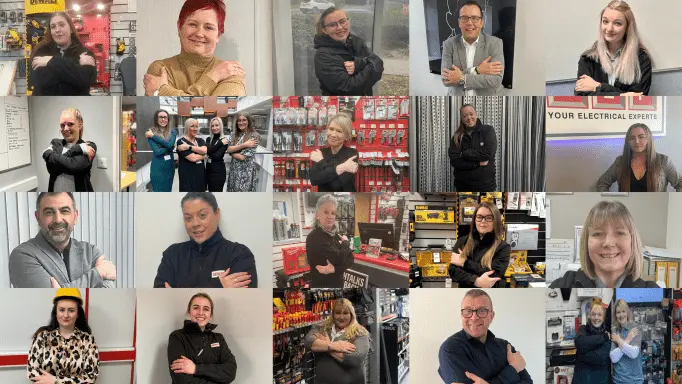 Today is International Women's Day – a global celebration of the social, economic, cultural and political achievements of women. For more than 100 years, the event has been inspiring women of all ages and backgrounds to be all that they can be and marks a call for action for accelerating women's equality.
This year's theme, 'Embrace Equity' recognises that everyone has different circumstances, and requires different resources and opportunities to reach an equal outcome. Where equality opens the doors of opportunity for those who seek it, equity paves the way to get there. And through the process of equity, we can reach equality.
At CEF, we recognise that there is a huge opportunity to encourage more women into the electrical industry. Individually we may not feel that we can do much to impact that. But we can all actively promote and support people to make opportunities more equitable for everyone.
That's why, across our social media channels today, you'll see some of our team striking the #EmbraceEquity pose to show solidarity in support of the International Women's Day 2023 campaign.
Allies are incredibly important for the social, economic, and cultural advancement of women. And by embracing equity together, we can help to give everyone the tools and support they need to achieve their full potential regardless of their gender.
On International Women's Day and every day, CEF supports the women who raise us, shape us and play such crucial roles in our business.
Join us in celebrating the valuable contribution of women and calling out inequity when it happens.