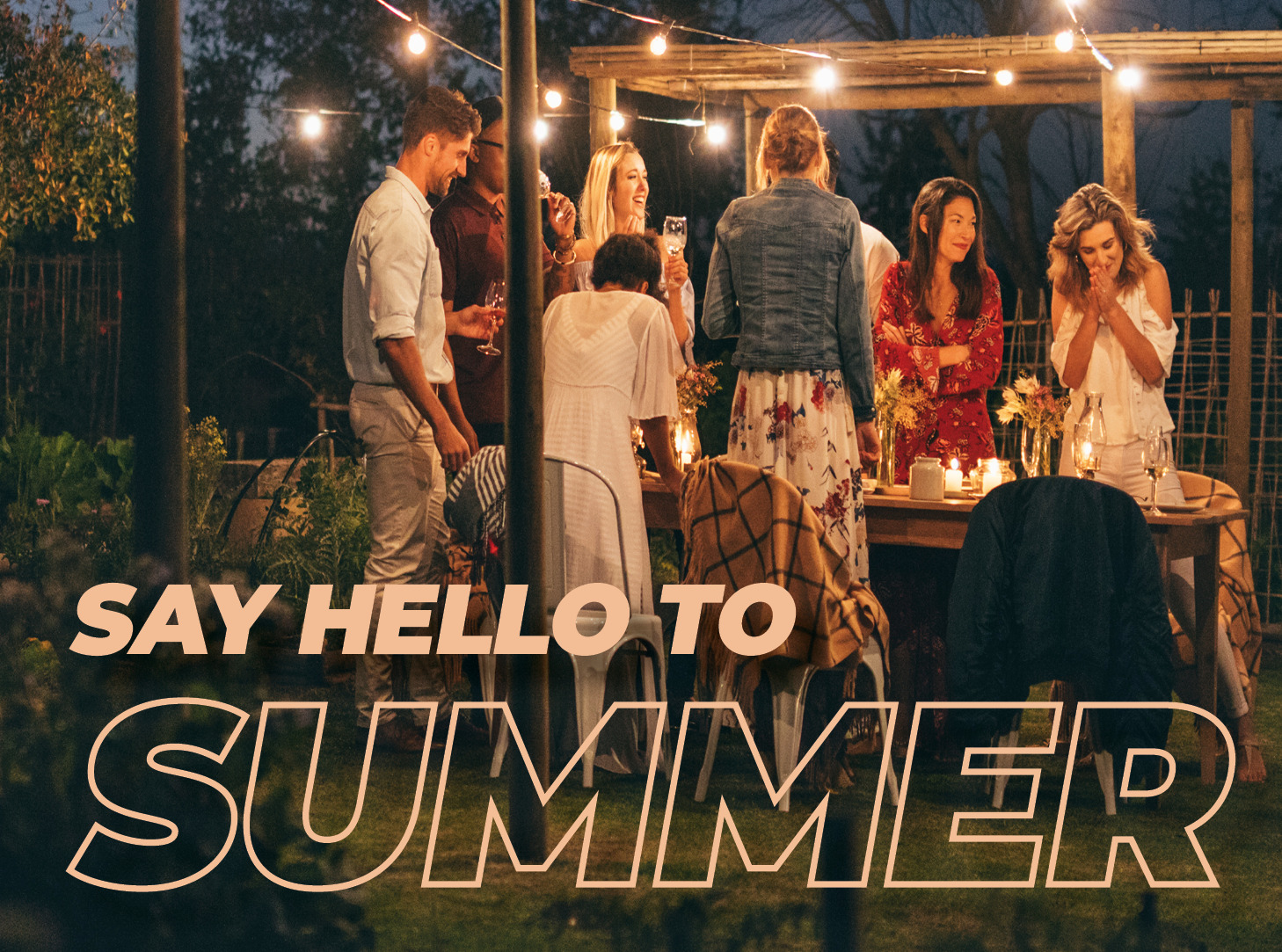 From workwear to keep you comfortable while you graft, to fans to keep you cool - we've got your back. Dive into our range of summer season products that will make your days a breeze.
Workwear that keeps you cool
Summer can be hot, sweaty, and downright uncomfortable. But there's no need to get overheated with our range of workwear to keep you feeling as fresh as a daisy. Say hello to hard-working shorts and T-shirts to help you beat the heat while getting the job done.
Stay cool, wherever you are
You're sweating it out on a scorching jobsite, surrounded by wires and equipment. Fear not! These jobsite fans from powertool titans DeWALT and Milwaukee are your trusty sidekicks in the battle against the heatwave. With a refreshing breeze on your face, you'll feel as chill as a '99 on a sunny day.
DeWalt jobsite fan
Milwaukee jobsite fan
Light up those summer nights
The fun doesn't stop when the sun goes down. Turn outdoor areas into magical summer wonderlands with our fantastic range of lighting solutions. Whether it's lighting up the deck or illuminating a garden, we can help you create the perfect ambiance for late-night gatherings, BBQs or just kicking back and relaxing.
Tame the wild outdoors
Say goodbye to unruly lawns and overgrown hedges with top-quality outdoor tools. With lawnmowers that glide effortlessly over the grass, strimmers and trimmers that make quick work of untamed greenery, you'll be the hero of your own backyard.
Make it easy with CEF
Whatever the season, we offer a wide range of products from different brands, suited to any budget and any need.
We have thousands of products in-stock online with free next day delivery on orders over £50. Or drop into your local branch and pick up what you need on the way to your next job. We can deliver to your jobsite or you can Click & Collect from your local CEF branch.
Embrace the sunshine, stay cool - here's to an electrifying summer.