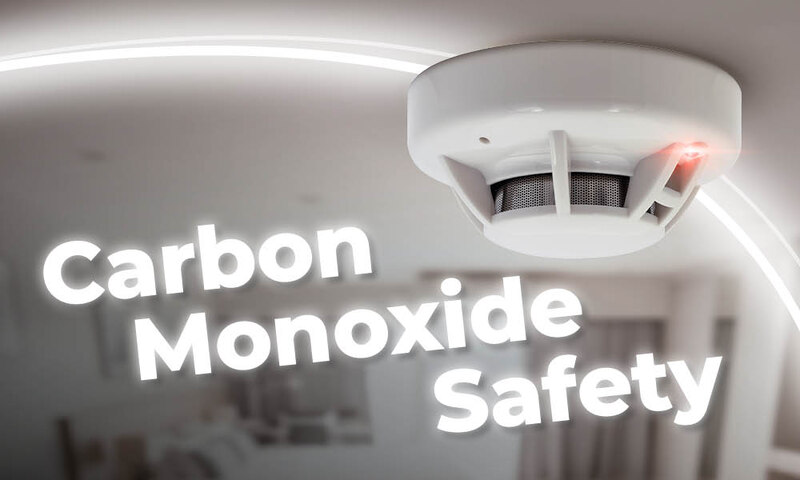 As electricians, you have a vital role to play in understanding the proper installation and maintenance of appliances and equipment that can produce carbon monoxide (CO).
This odourless, colourless gas can be deadly if inhaled. It's often produced by faulty or poorly maintained fuel-burning appliances, making it a silent and deadly threat in both residential and commercial spaces. Your expertise could help prevent some of the estimated 40 deaths due to accidental carbon monoxide (CO) poisoning throughout England and Wales each year.
The electrician's role in carbon monoxide safety
Installing appliances
Carefully follow manufacturers' instructions when installing fuel-burning appliances. Make sure that appliances are correctly integrated with safety features, such as proper ventilation and monitoring systems.
Regular maintenance
Stress the importance of routine maintenance for gas-powered appliances to your customers. Regular check-ups can identify issues before they become life-threatening.
Installing carbon monoxide alarms
Carbon monoxide alarms provide the only method of detecting the presence of CO. These alarms are a crucial early warning system and installing them should be a standard part of your service.
Where to place carbon monoxide alarms
Here's what you should consider when recommending and installing CO alarms throughout residential properties:
In accordance with European Standard EN 50292, CO alarms should be fitted in the same room as fuel-burning appliances, such as an open fire, gas cooker or boiler, and can be either wall or ceiling-mounted.
It is also advisable to place additional alarms in bedrooms and alarms should also be installed in any room that has a flue running through it.
· Ceiling-mounted alarms should be at least 300mm away from any wall.
· Wall-mounted alarms should be at least 150mm from the ceiling and above the height of any door or window.
· For both types of installations, CO alarms should be between one and three metres away from the potential source of CO, to ensure the highest standards of detection.
CO alarms should not be installed within enclosed spaces, directly above sinks or next to a source of ventilation, such as a door, window, extractor fan or air vent. It is also important to ensure the alarm is not installed in a location where the temperature may exceed 40°C or drop below -10°C.
Check product certification
As an installer, you should always ensure that CO alarms are approved to European standard EN 50291-1 and carry a third-party approval mark, such as the BSI Kitemark to demonstrate independent testing and certification to the standard.
Latest regulations
Carbon monoxide regulations currently vary throughout the UK, with the main legislation applying to England and Wales included in the Smoke And Carbon Monoxide Alarm (England) Regulations 2015 and Building Regulations Document J.
These regulations require CO alarms to be fitted when any new or replacement solid fuel-burning appliance is installed, in addition to all rooms where there is a solid fuel-burning appliance throughout private residential properties.
The alarm must be either mains-powered or battery-powered, with the battery designed to operate for the working life of the alarm. Both power types should also feature a warning device to alert users when the working life of the alarm is due to pass, or in the event of a sensor failure warning.
Regulations for landlords
Landlords in England must provide carbon monoxide alarms for all rooms where there is a 'fixed combustion appliance'; such as a fireplace or a boiler. The rules do not apply for gas cookers. Failure to comply can result in a £5,000 fine.
Landlords in Wales must provide carbon monoxide alarms for all rooms in the home where there is a fuel-burning appliance. Homes that need a smoke or a carbon monoxide alarm and do not have one are considered unfit for human habitation.
Homes in Scotland are required to have carbon monoxide alarms in rooms with fuel-burning appliances, except those used solely for cooking, under the Tolerable Standard. Carbon monoxide alarms must carry the British Kitemark EN 50291-1 to ensure they are of a safe and reliable quality.
How you can help promote carbon monoxide safety
Educate your customers on the importance of proper appliance maintenance and the use of CO detectors. Recommend an annual inspection by a certified technician.
Use your professional online presence and social media to raise awareness about CO and share valuable safety tips.
Carbon monoxide alarms at CEF
We offer a wide range of carbon monoxide (CO) alarms, including battery and mains-powered devices and smart products. Shop online, search on the Trade App or ask in your local branch.