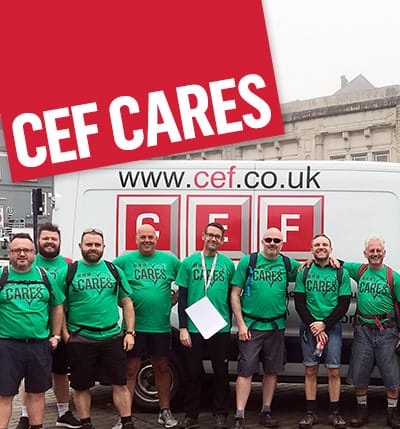 As a business
CEF is committed to giving something back,

helping those who are less fortunate and supporting the communities in which we operate.

CEF may be a large organisation, but we're still made up of people, and many of us want to do more to make a difference to our communities and the world around us. That's why we created the "CEF Cares" program: to bring together motivated employees from all over the UK and provide them with the means to make a real difference.
One of the charities we are committed to supporting is Macmillan Cancer Support. Since our partnership began back in 2017, we have raised £150,000 for Macmillan through various company-wide initiatives and employee led activity.
But, there is so much more to do. By the year 2040, the number of people living with cancer in the UK will increase to 5.3 million and Macmillan have a huge ambition to be right there for everyone who needs them, right from the moment of diagnosis. That's why we have agreed to continue our partnership with them throughout 2019 with the aim to raise even more vital funds for Macmillan.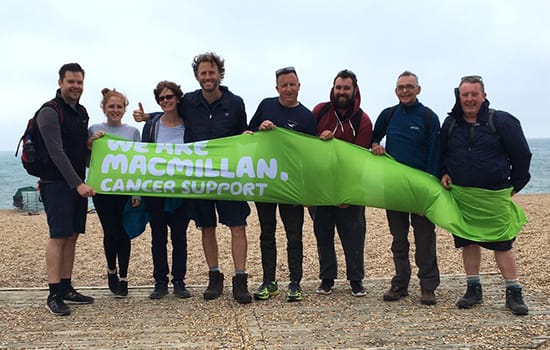 CEF Cares for the Electrical Industries Charity
Supporting the Electrical Industries Charity (EIC) has been important to CEF for a long time and we continue to raise vital funds and awareness for them through sponsored events and employee led activities.
The Charity provides essential support for people in the electrical industry who are going through difficult circumstances in their lives and are in need of a helping hand.
In 2018 the charity helped over 10,000 people – up from 7,500 the previous year.
The EIC rely on company donors, sponsors, volunteer committee members and fundraisers to ensure that their programmes and services are provided free of charge.