CEF and MK Electric: Lasting Connections
MK Electric has a comprehensive range of wiring devices. From the iconic Logic Plus range to the innovative electronic switches and dimmers of Elements with touch technology, smart USB sockets and Echo, the batteryless, wireless self-powered switch, MK offers high quality products and solutions for all installations.

Discover the MK Core Ranges
The MK USB Type-C technology has the capability to not only charge a connected device but also power a much broader range of equipment. As mobile devices increase their capacity and become more power hungry, the new USB Type-C connector is set to replace the existing Type-A over time.
View Products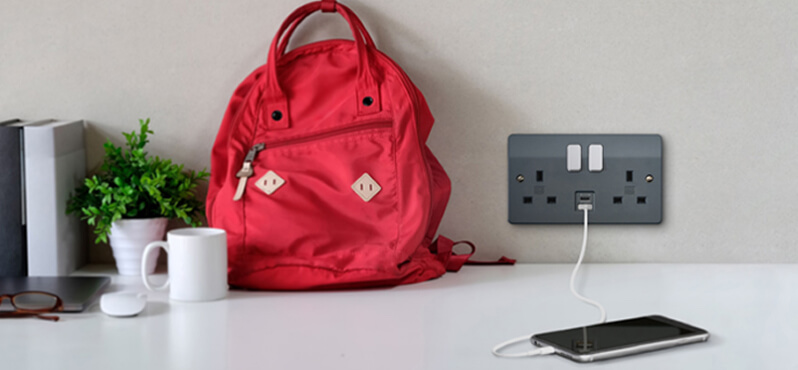 Discover the led dimmer range from mk logic plus range
LED Dimmer from MK Electric offers the widest lamp compatibility for a reliable dimming solution and allows the user to create ambience for comfortable surroundings.
View Products