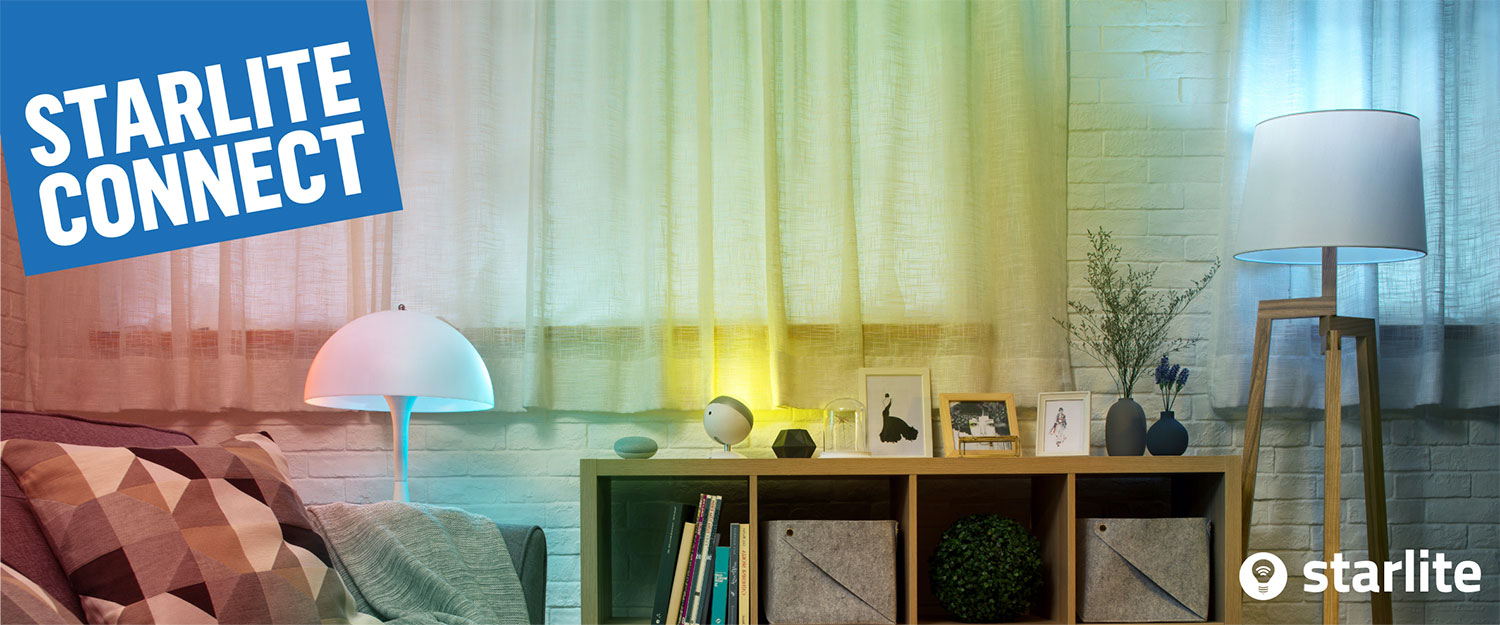 Introducing
starlite connect
Smart home lighting with the latest connected lighting technology and manufacturing quality, that easily connects to the cloud through Wi-Fi and Bluetooth to create an ambient home.
The Starlite Connect range includes WiZ app controlled smart downlights, lamps and LED strip lighting for your customers to easily control from their smart phone with no hub required and you can install in the same way as a non-connected lighting system.
Starlite Connect offers an advanced smart lighting solution for domestic applications, focussed on performance, responsiveness and customisation.
TAKE
CONTROL
No Hub Needed
Control Anywhere
Multi-User
Multi-Location
Privacy Guaranteed
SMART CONNECTIONS
Through the combination of Wi-Fi and Bluetooth, Starlite Connect luminaires connect directly to a phone or smart device – lighting can then be controlled by a phone, remote, sensors, time-schedules, verbal commands, or even by a simple wall switch. Starlite Connect works with Google Assistant, Alexa and Siri shortcuts.
With no hub needed and a 30-second installation time, it couldn't be easier to setup a future-proof lighting system. The WiZ app connects to the cloud so all updates are automatic and personal preferences are stored and can be shared with other users.
Ultimate control
As long as there is internet access, Starlite Connect can be controlled from anywhere. Multiple locations can be managed from one device and multiple users can be added to control lighting systems with full or temporary access.
Security & support
Privacy is protected via anonymous sign-in and TLS 1.2 encrypted cloud connections. The WiZ API, hosted on Amazon Web Services, requires safe authentication through OAuth 2.0. Transparent and forced upgrades ensures that all WiZ lights are up-to-date with the latest security patches.
IF THIS
THEN THAT
[IFTTT]
Starlite Connect is integrated with IFTTT - conditional statements, called applets which are triggered by changes that occur within other applications; for example, if the heating drops below a certain temperature lighting can be automated to turn on or adjust to a defined setting.
Works with
Turn on the light when I
connect to the WIFI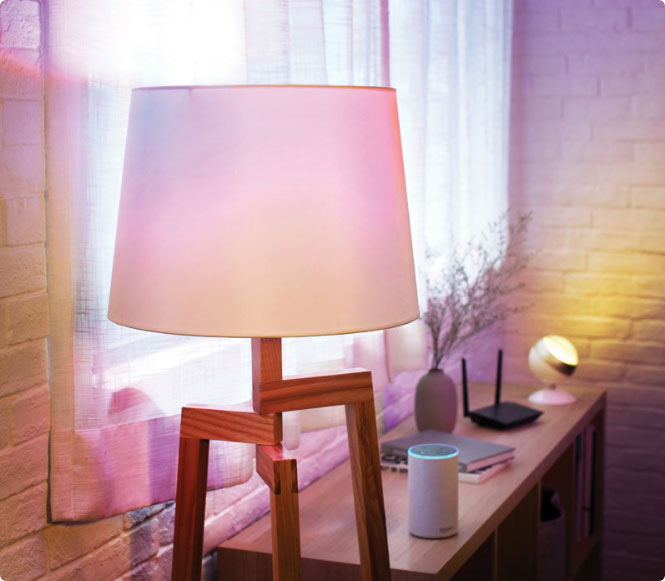 Works with
Automatically change the light to red in case of a smoke alarm emergency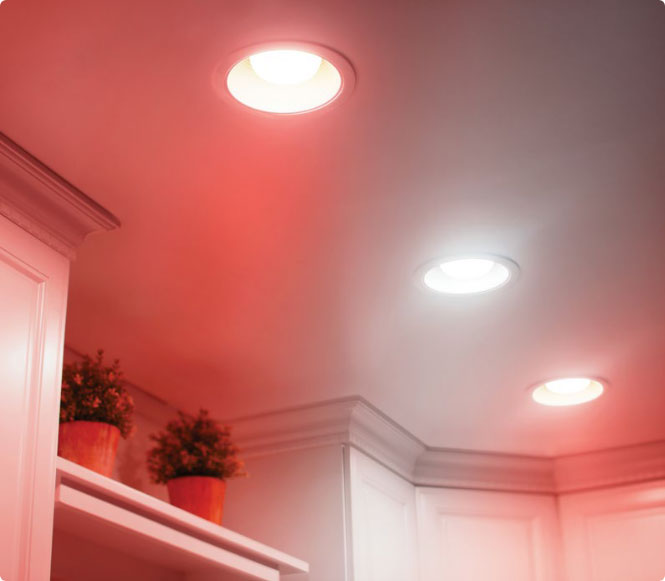 Works with
When the temperature drops below 10°C change the light to cozy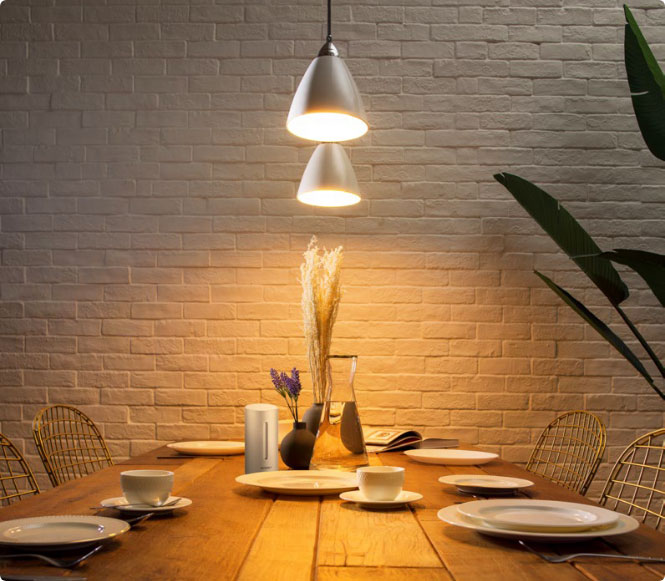 FEATURES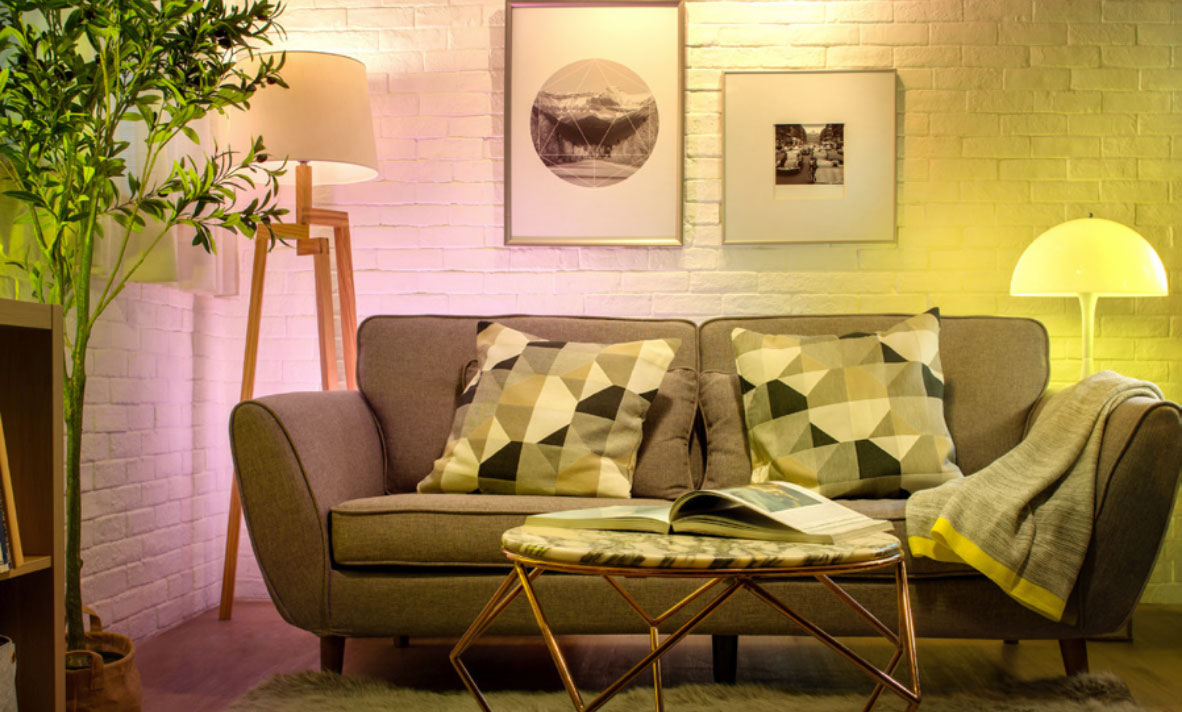 Scenes
Take a picture of any lighting scene and bring it back again with 'snapshot' on the WiZ app.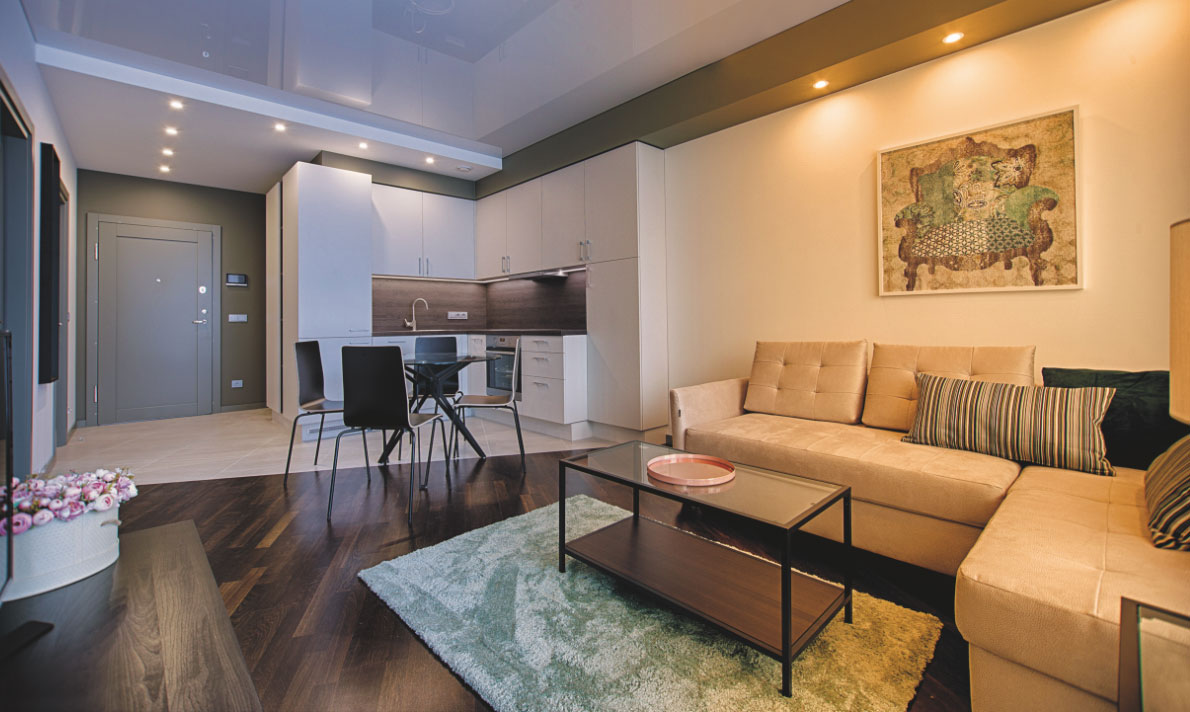 64,000 Whites
The WiZ Connected App is home to "Rhythms", providing a pre-prepared tunable white lighting mode which matches the colour and intensity of natural daylight, giving you the right lighting for the time of day with 64,000 whites to choose from.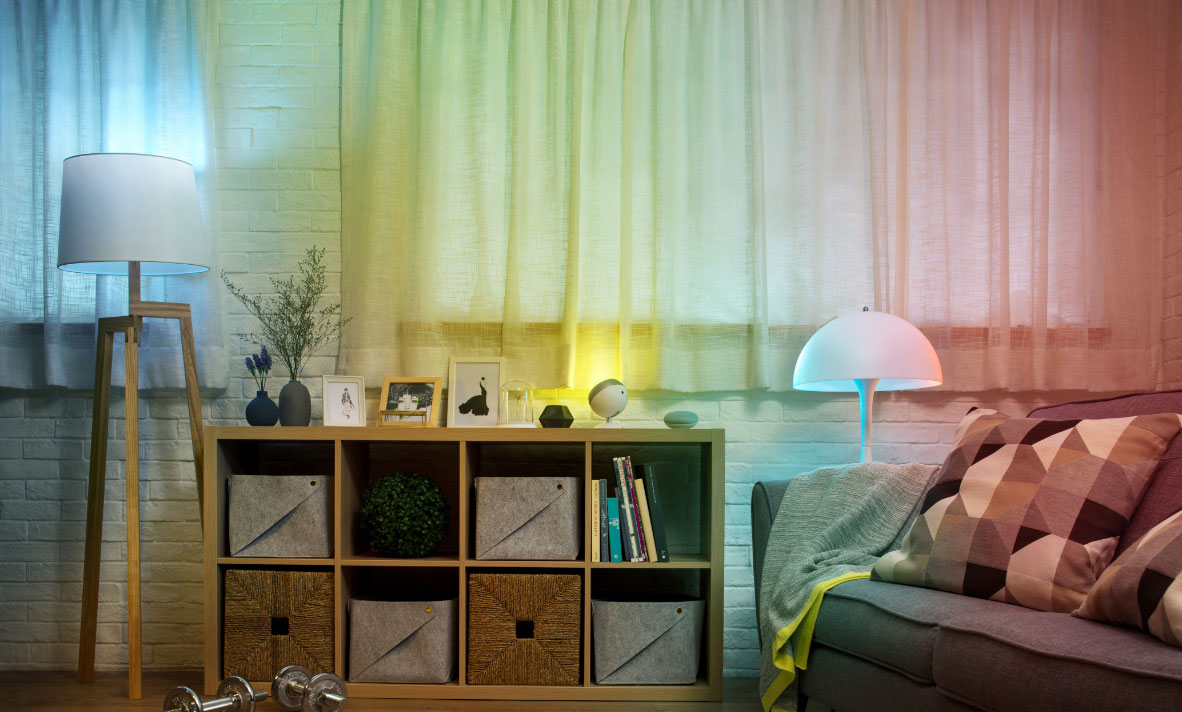 Dynamic Light Modes
Starlite Connect features 16 million colour options to find the perfect shade and enjoy the subtle differences this dynamic lighting can have in the home.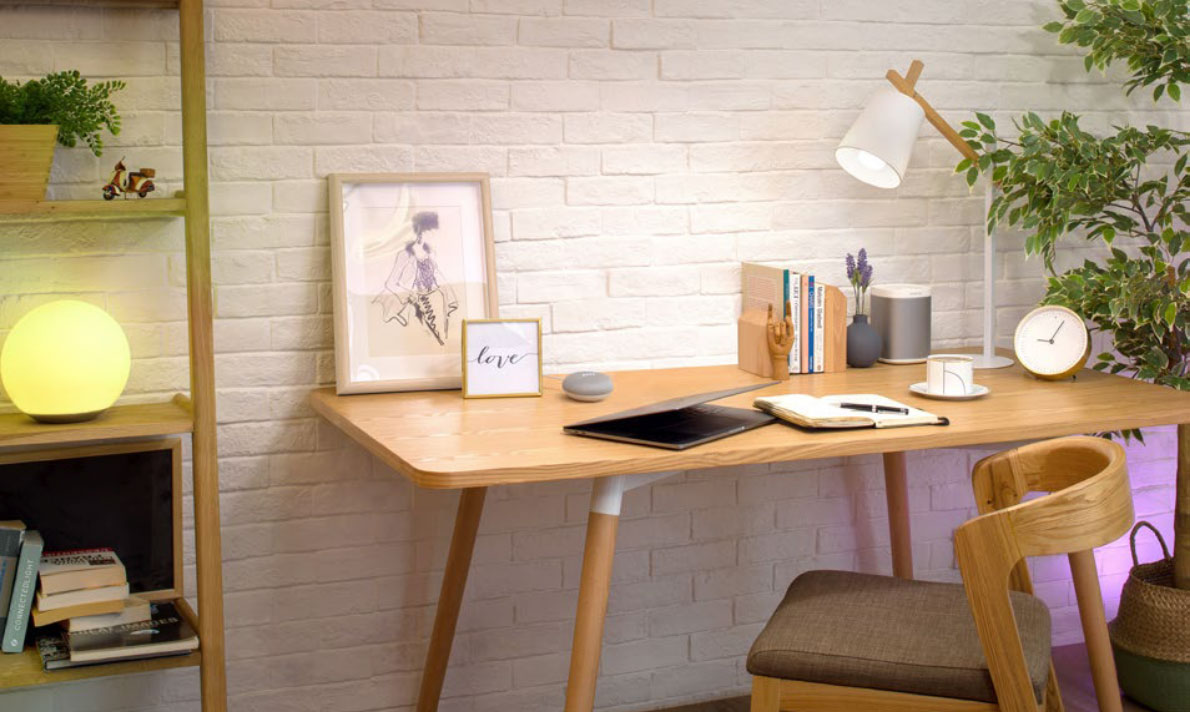 Schedules
Lighting can be scheduled using the WiZ app, each room has a recommended set of schedules to help automate lighting needs. While away from home 'Vacation Mode' can be set to show signs of life in an empty home.


View the full Starlite connect range
Starlite Connect Range