We're open
At CEF, the health and wellbeing of our customers and employees is our first priority. To ensure you can continue to order safely from us, we have implemented a number of social distancing measures in our stores and offer contactless collection and delivery services.
Opening Hours
Opening hours - Effective 1st September
MONDAY TO FRIDAY: 7:30am - 5:30pm
SATURDAY: 8:30am - 12:00pm
SUNDAY: CLOSED
We have changed the opening hours of our stores in order to continue to support and serve our customers, whilst maintaining the safety of our colleagues during the COVID-19 Coronavirus pandemic.
We are covid-19 secure
We have carried out our COVID-19 risk assessment and can assure you that we are COVID-19 secure, so you can continue to shop with us safely in-store and online.
View Document
Shopping Online
CEF.co.uk is the safest and most convenient way to purchase electrical items from us. With more than 35,000 products in stock and available for delivery tomorrow, you can find everything you need to get the job done with delivery options to suit you.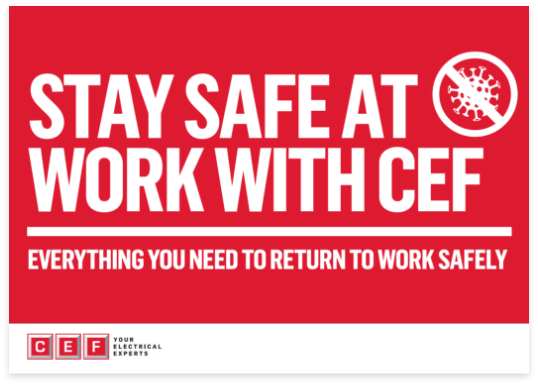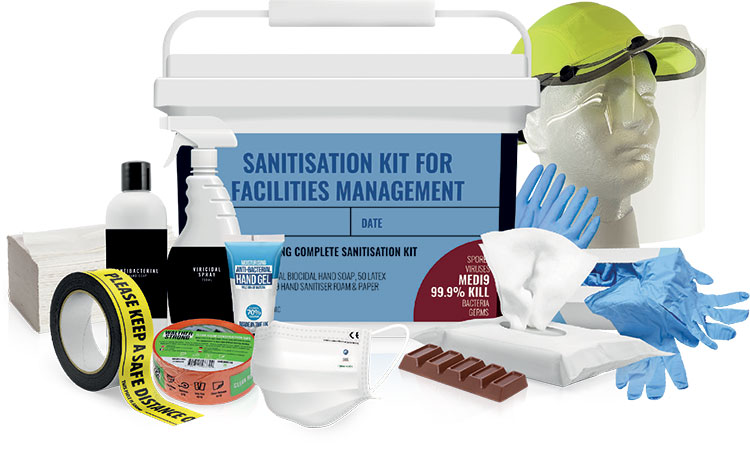 Right now, we have a wide range of products to help you keep your workplace safe and COVID-19 secure.
View the Range
Shopping In-Store
Safety comes first, so while our stores are open, we have a number of safety measures and social distancing guidelines in place.
To ensure the safety of our staff and customers, please follow the messaging in store
We're keeping each other safe by...
Asking all customers to wear
a face covering
Installing counter screens
at our trade counters
Washing our hands frequently and
making hand sanitiser available for
colleagues and customers to use
Enforcing social distancing
guidelines so that everybody
stays at least 2 metres apart
Asking customers to use their own
pen when signing for goods
Requesting that nobody visits our
stores if they are feeling unwell or
showing COVID-19 symptoms
Prohibiting customers access to
warehouse and office areas
Suspending tea and
coffee facilities
When visiting our trade counter
Ensure you are wearing a face
covering at all times
Follow the messaging in-store, and stay at
least 2m from staff and other customers
Follow the one-way system we have
put in place in-store if applicable
Click & Collect
Our Click & Collect service allows you to reserve products online and then collect them from one of our stores.
For everything
you need
Order online from
cef.co.uk
Simply add your
products to basket
Then choose 'Reserve &
Collect' to arrange collection
at your local store
Pre-Order & collect
Our Pre-Order & Collect service allows you to pre-order by phone, text or email to your local store, so that you can collect at a time that suits you.
Save time, next time
Call or text your order
to your local store
We'll have it picked and
ready for you to collect
Ask your local store
for more details
When collecting from cef stores
We'll contact you when your order is ready to collect
Your order will be ready at the collection point, and we will call you when it's ready
If you prefer, we'll bring your order to you, while you remain in your vehicle
Maintain a safe 2m distance from other people and follow store messaging
Delivery from cef stores
We will arrange a date and time
for your delivery beforehand
Please ensure you provide a contact
number when placing your order
We will agree a set delivery place with you in
advance and will not leave your goods
unattended
Always ensure you are social
distancing when your delivery arrives