Discover the MK BASE Range
The MK Base range was created to meet a fundamental need for reliable and safe switches and sockets from a trusted manufacturer that are refreshingly priced for prudent budgets.
It's The perfect partner to the renowned Logic Plus™ range, MK Base is a broad and practical range that looks at home in any interior. Featuring one and two gang sockets with integrated dual USB ports, LED dimmers and a flexible grid plate and euro module solution to expand the range even further.
Discover MK Base >>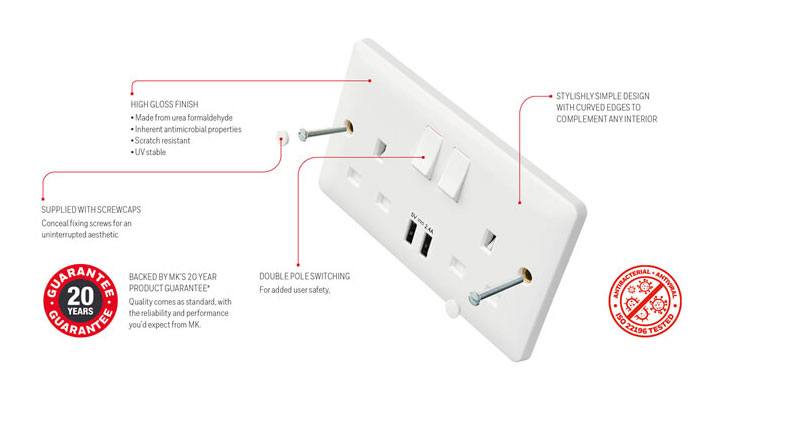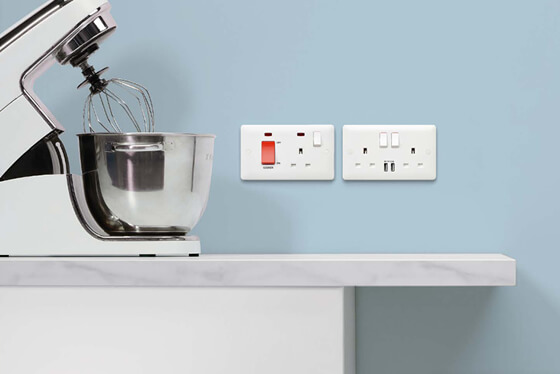 MK: A Name You Can Trust
Reliability and performance comes as standard so you get a fit and forget solution, backed by our 20 year quality guarantee.
The history of MK is built in to every product, from the groundbreaking Multy Kontact Socket to the first modern light switch, we've been setting the standards for over a century.
Specify, install and use MK Base with complete confidence. Fully compliant with British Standards and European Standards,**each product undergoes 100% electrical and visual testing at the point of manufacture.
*Excludes electronic products ** Correct at the time of publication.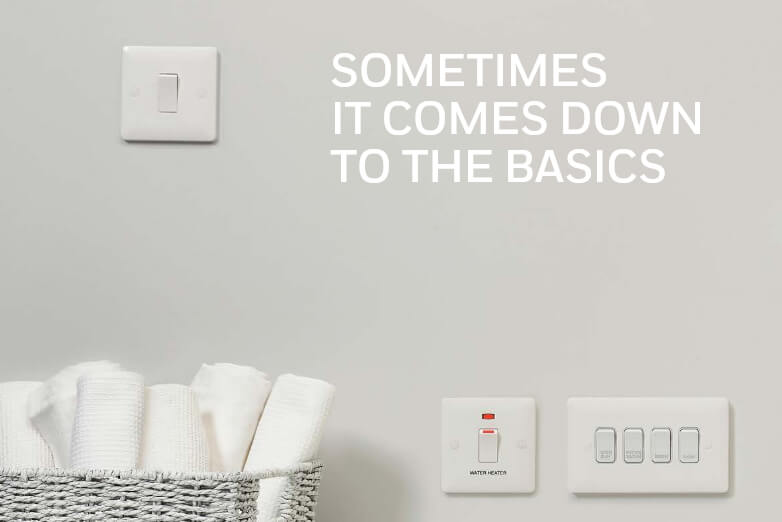 Most Widely Tested Brand
Working with an independently accredited test laboratory, we have carried out testing on the MK Base range to the latest industry standard – ISO 22196:2011. Results, collected over 24 hours, have shown kill rates of MRSA – 99.98%, E.Coli – 99.99%, Salmonella – 99.98% and Klebiella Pneumonia – 99.78%.
Additionally, we have also tested against Listeria - 99.97% and S.Aureus 6538p - which can be resistant to antibiotics – 99.99% kill rates.
MK Base is not intended to replace standard cleaning regimes. It is an additional protection which can only operate efficiently if the surfaces are kept free of dirt and grime.
Delivers on Installation Ease
Easy access terminals with clearly moulded markings, along with backed out and captive screws all ensure quick and simple installation.
It's a perfect fit every time. MK Base offers intuitive, convenient and time saving features through out the range, ensuring its the go to, high quality, affordable range for every tool box.
View the full range >>